Make Yourself at Home at Wilmington College
Hands-On Learning. Hands-On Living. It is our motto here at Wilmington College. When you live on campus, you will discover the residence halls are more than a place to sleep, study and store your stuff. The residence halls foster a healthy peer- and mentor-based community that promotes individual growth and development. As a bonus, you will enjoy the perks and convenience of living on campus.

It is likely that this may be the first time you will be living on your own without the comforts and security of your family. Our full-time staff and RAs are here for you to support your safety and well-being. Learn more about safety measures on campus.
WC is more than just a college. Settle in and make yourself at home!
Wilmington College Residence Halls
Want to know what you can expect from our residence halls? Rooms are furnished with desks, chairs, beds, dressers and wardrobe closets. Additionally, each room comes with basic cable tv and Wi-Fi access. In the non-apartment halls, each floor is assigned by gender and has a communal bathroom restricted by gender. Each residence hall has free laundry machines, lounge areas and vending machines.
First-year student housing with communal study and lounge areas.
Apartment-style option for upperclassmen.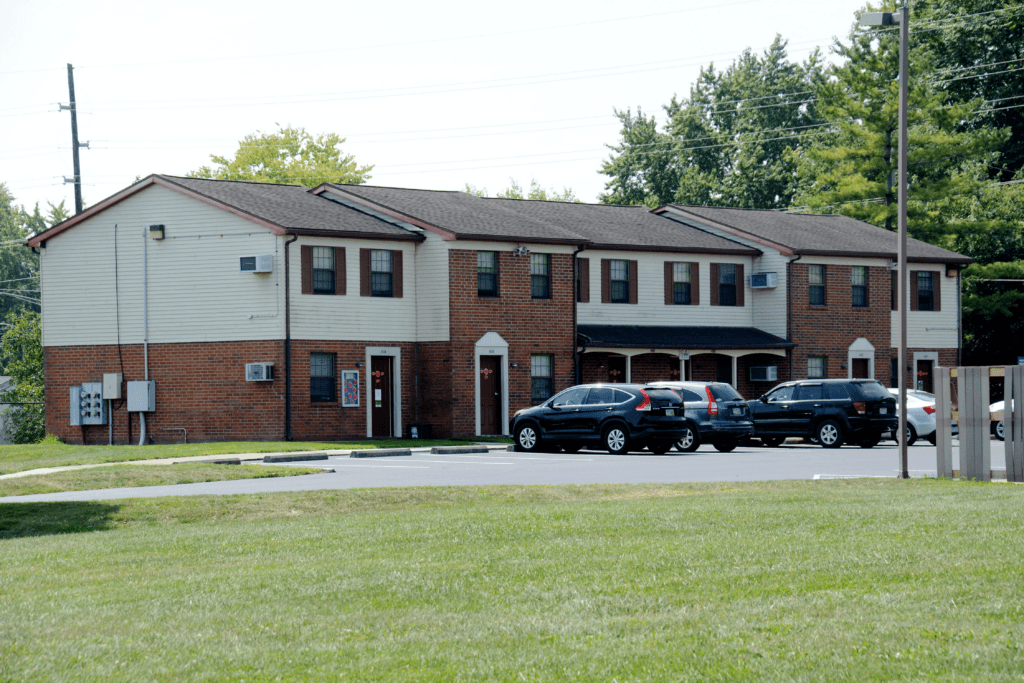 Townhouse apartments with double and single room options.
Women-only hall with mostly double-rooms and a communal kitchen with lounge areas.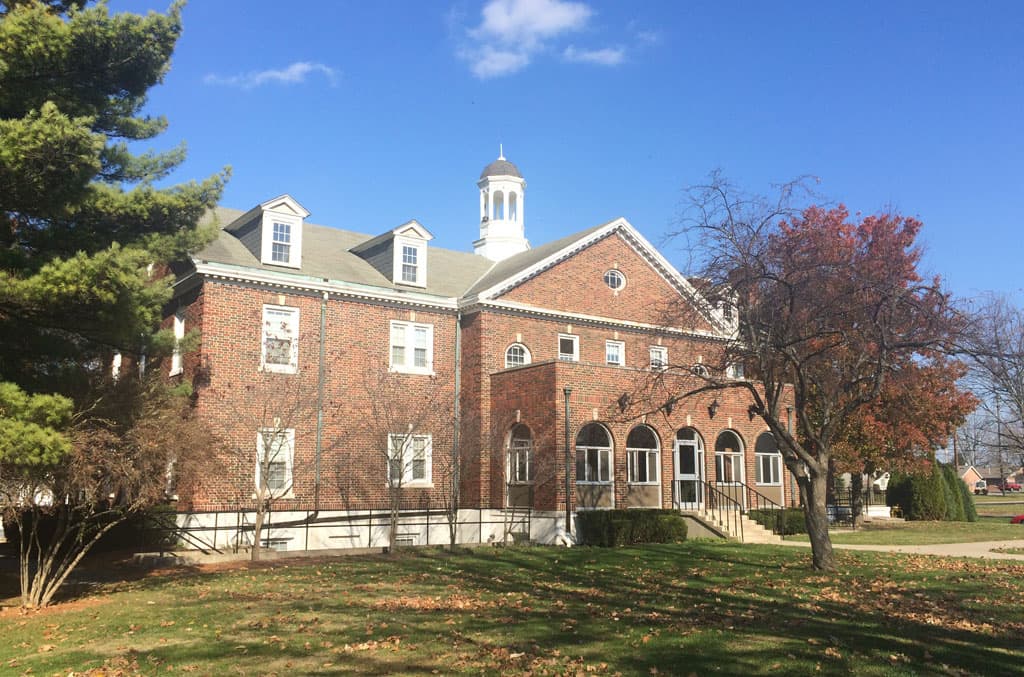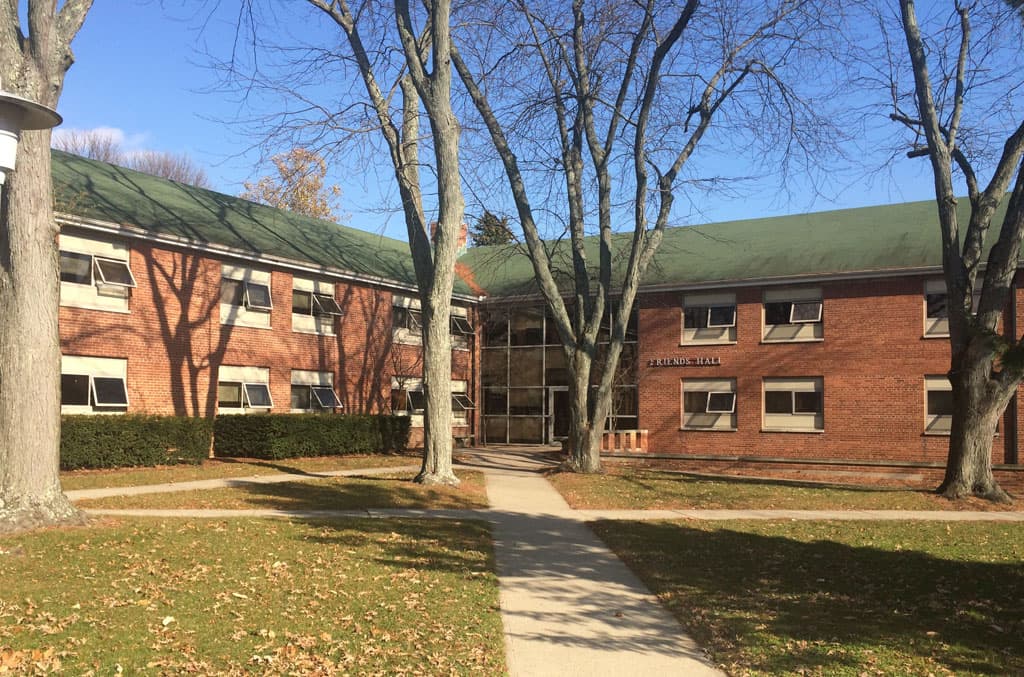 Co-Ed upperclassmen hall with a communal kitchen and lounge areas.
Co-Ed hall with multiple study areas, a communal kitchen, and lounges for upperclassmen.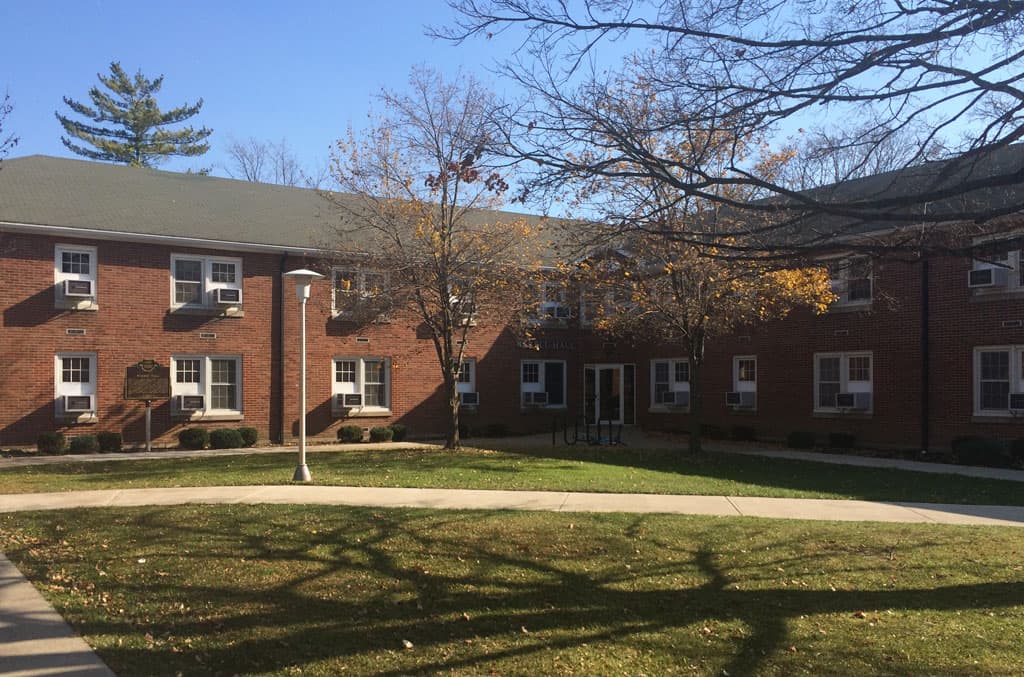 Housing and Board Requirements (full-time regular students)
As a full-time undergraduate student, you are required to live in the residence halls and purchase a meal plan to board at the campus dining room.
(Note: Students living in Preferred Housing [apartment-style dorms] have the option to select smaller meal plans.)
If any one of the following criteria applies to you, you have the option to request an exemption from the Housing and Board Requirement:
You will live with your parents/guardians within 30 miles of the City of Wilmington.

You are legally married.

You have already lived in campus housing for eight semesters.

You are a single parent with custodial responsibilities.

You will be 23 years of age by the first days of classes of Fall Semester.

You will be a member of a fraternity and will be living in that organization's designated (privately owned) house and have been approved by the Housing Office and the House Manager

You are studying abroad.
Accessibility
Do you have a medical or physical condition that requires special housing needs?
If so, you must provide a letter from your physician stating your condition and listing prescriptions that you take to the ADA Service Provider at Disability Services and the Housing and Residence Life Office. If you have undocumented special needs, please meet with the Assistant Dean of Students for further instruction.
Please note: Air Conditioners are not standard in all rooms. If you have a health-related reason that requires you to have air conditioning, please follow the instruction above about accessibility requests. Additionally, be aware of the following:
You must pay a fee of $350 in advance of installation to cover the cost of installation and utilities.

First-year students who need an air conditioner must select one of the designated rooms on the first floor of Pickett Hall. Units are limited, so be certain to notify the Housing Office as soon as possible. (Austin residents may not have air conditioners installed.)

Upper-classmen rooms in Marble Hall have air conditioners; however, the same standard fee of $350 will be assessed to use the air conditioning unit.

Applications must be renewed each academic year.

Students who try to install air conditioners without permission will be subject to disciplinary action.
Graduate Housing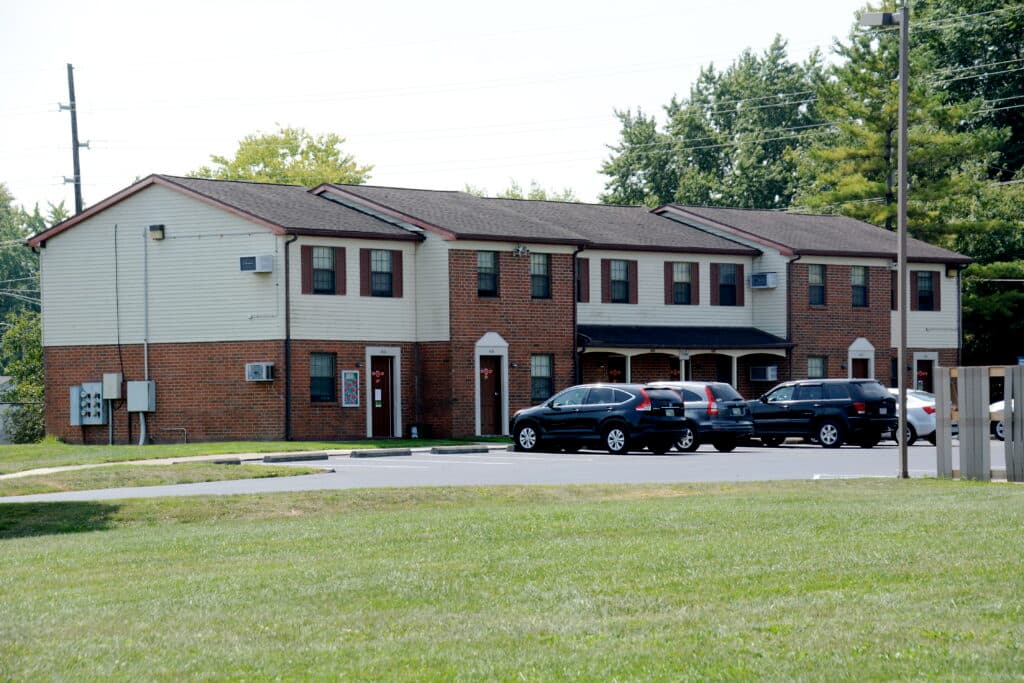 For those graduate students wishing to reside on campus, the Housing and Residence Life Office has set aside a limited number of units in the College Commons, a townhouse apartment-style facility on the southwest edge of campus. Additionally, graduate students are welcome to search for their own housing solutions.
Life at WC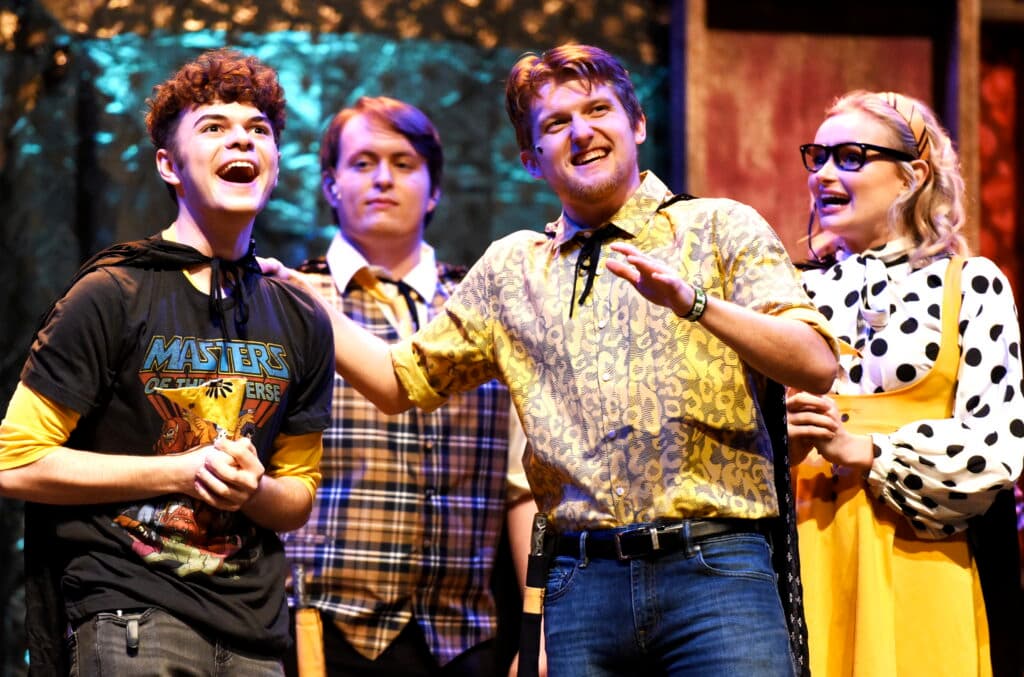 Get Involved
Engagement is a great way to pour your efforts into things that you are passionate about. Join clubs, volunteer or enjoy athletics — many opportunities await!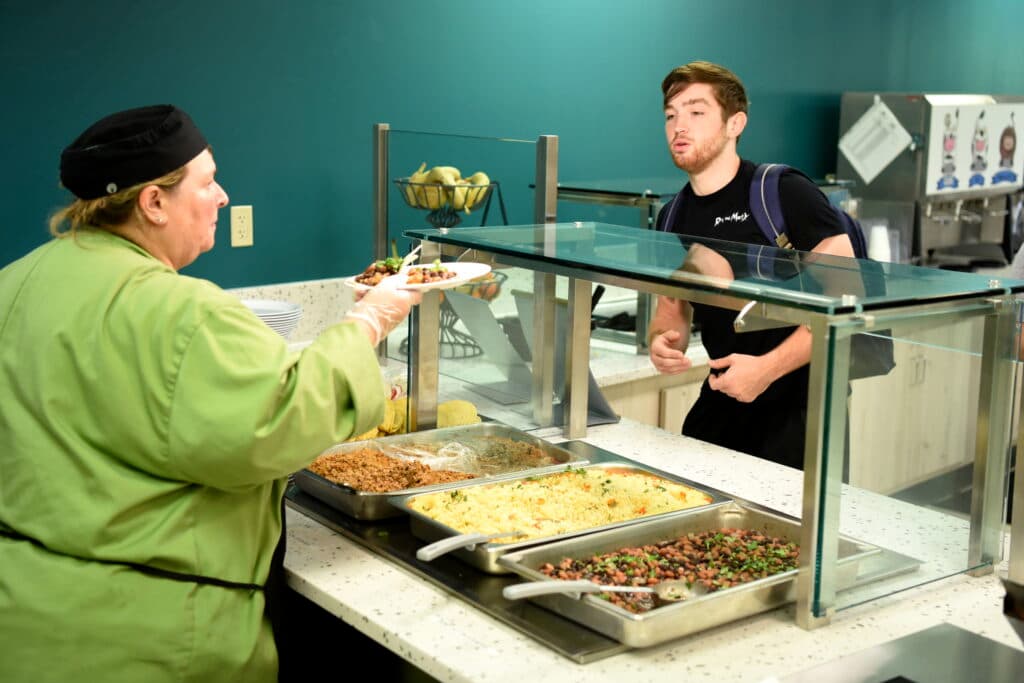 Be Well
When you have a healthy mind, body and soul, you will find broader academic success. Visit our wellness page to learn how WC supports holistic well-being.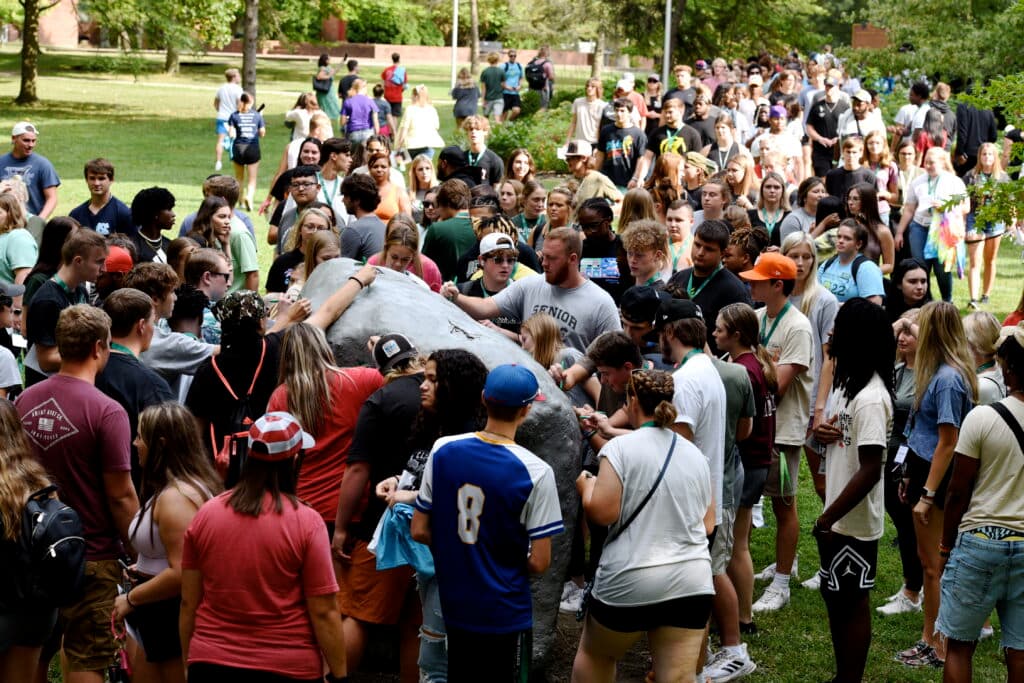 Meet the WC Family
Join us across most social platforms by following the #WeAreDubC hashtag. See students, faculty and staff in action through their own lenses.
Explore Campus for Yourself
There are many ways to visit campus. Whether you are ready for a road trip to Wilmington, Ohio, or want to explore campus via a virtual tour from the comforts of your home, we have campus touring options for you. If you are an athlete or interested in a specific program, we encourage you to plan a visit during one of our program visit days.
Frequently Asked Questions
Contact Housing Staff