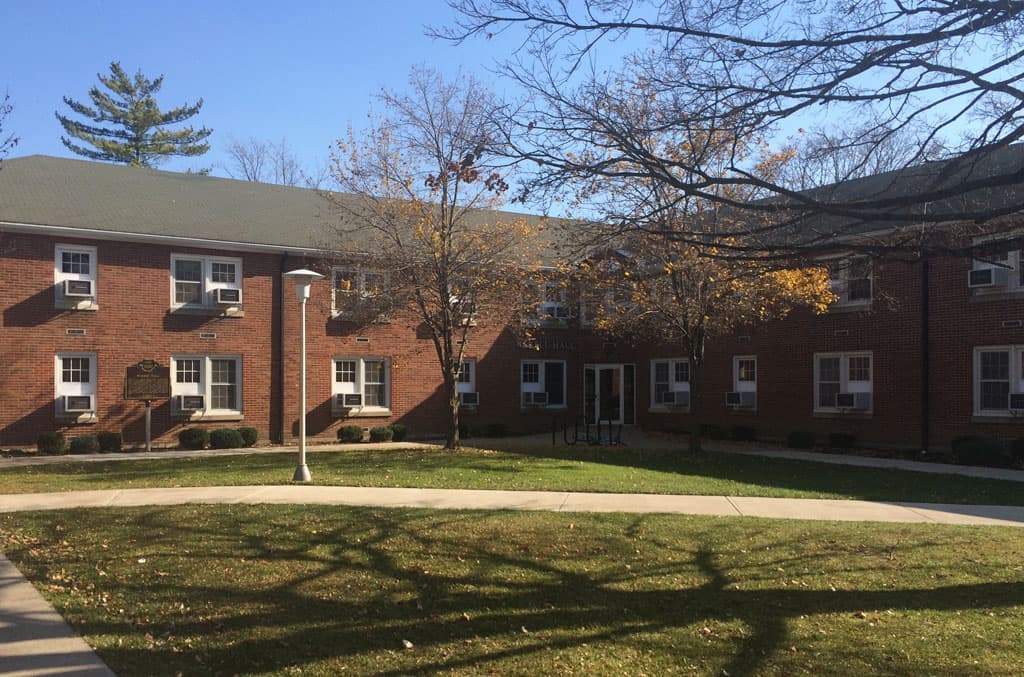 Residence Hall
History
The building of Marble Hall captured the imagination and attention of the nation and world and served to color the attitudes of some that the future was in good hands if Wilmington College's students were representative of all college students in the late 1940s. This dormitory for men was the first in a series of self-help projects orchestrated by President Sam Marble. Begun on "D-Day" (Dorm Day), April 13, 1948, the building was dedicated in October 1950. The capacity in the 1950s was 50 men. This venerable dormitory is still in service some 70 years later and houses both men and women. Its namesake is, of course, Dr. Samuel D. Marble. NOTE: In spring 1998, on the 50th anniversary of the start of construction, the College, as part of its observance, buried a time capsule near the cornerstone at the northwest corner of the building to be opened either on the 100th anniversary or when Marble Hall meets its ultimate fate, whichever comes first.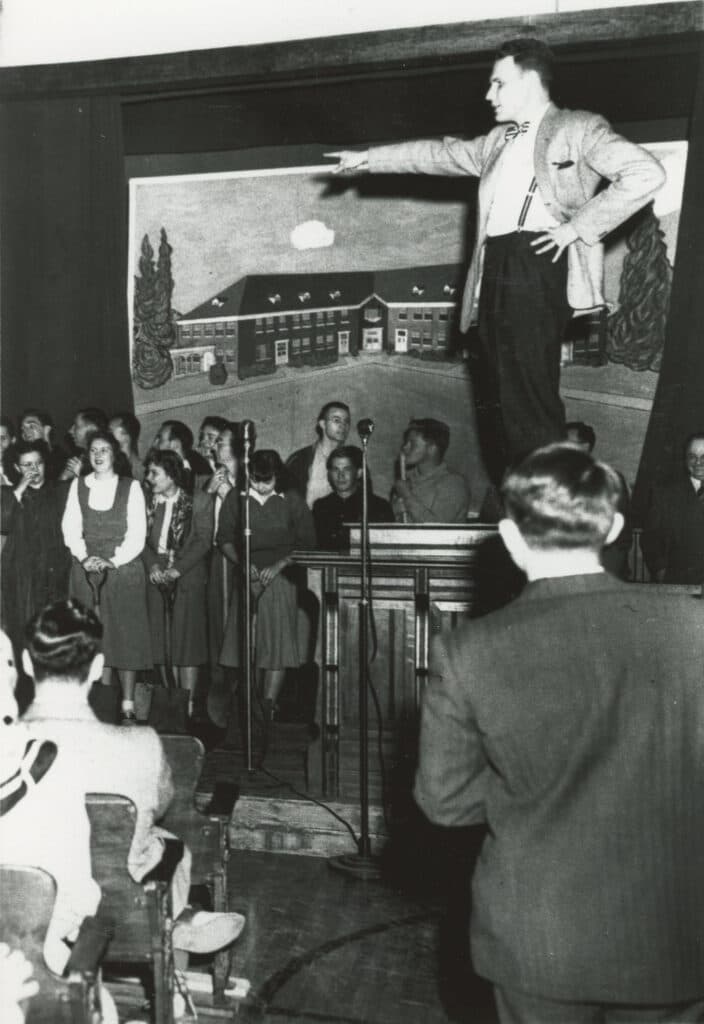 HOUSING INFO
73 Coed Upperclassmen (alternating floors)

Laundry Facility

TV Lounge

Kitchen
Each student room is furnished with desks or study tables, chairs, beds, dressers, and wardrobe closets. Each student room also has wi-fi and basic cable TV hookups. Each floor has a shared, single-sex bathroom. Student rooms range in size from 10' x 16' to 14' x 18'.