At Wilmington College in Ohio, we believe that your experiences best inform your thoughts and ideas and prepare you for the future. Whether you are seeking a hands-on classroom environment or a 100% online learning experience, we offer an array of opportunities for you to go beyond the classroom and put your education into real-world practice. Join our community of doers and open doors to unlock your potential.
Featured Degree Program Areas
Whether you are interested in learning about exercise science, sustainable farming practices, the world of finance or another area of study altogether, WC takes you from book learning to hands-on learning so that you are throroughly equipped to enter the working world with practical skills and confidence.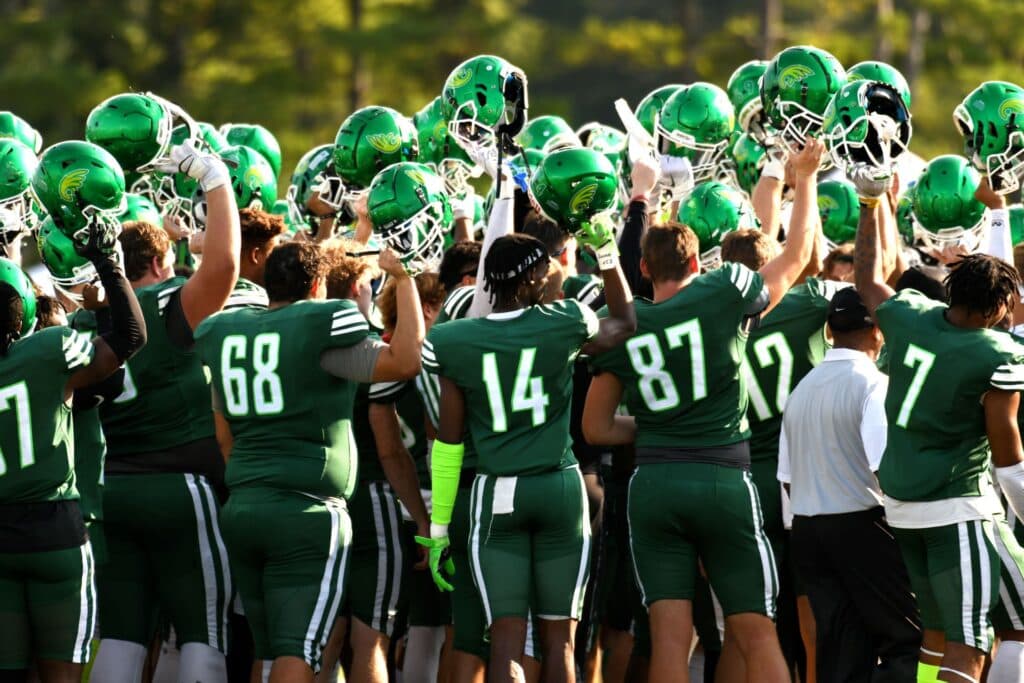 Love Sports?
Join Our Teams!
With nearly half the student population participating in varsity sports, our athletic program is a source of institutional pride that transcends the boundaries of our campus, sports season or any one person.
We are Quakers and #WeAreDubC!
Why Choose WC?
Our Quaker values of peace, justice and social equity are foundational to the way we shape your experience. We not only offer an exceptional education but we also foster a sense of purpose and encourage incredible opportunities for you to exercise your knowledge and principles out into the greater world. Whether you need academic, financial or career support - or anything in between - our faculty and staff are here to support your college experience from day one so that you can focus on concretizing the possibilities that await you.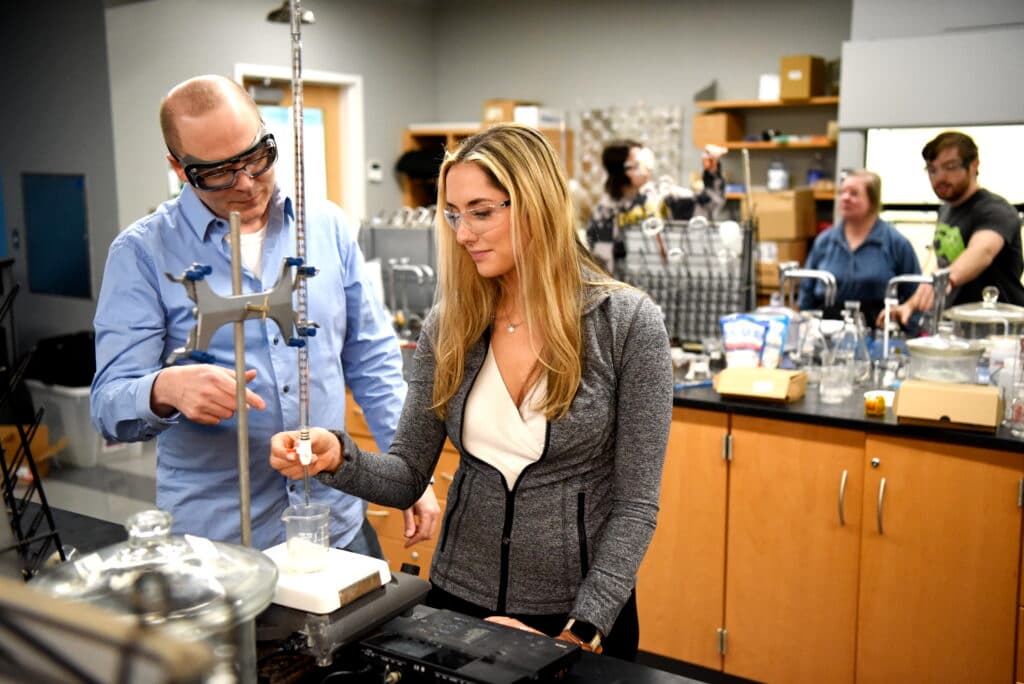 Hands-on Experience Comes First
Learning by doing is integral to a Wilmington College education. Our students have many opportunities on and off campus. Many students participate in internships with local employers. On campus, students experience hands-on learning in our labs, greenhouses, and academic farms, as well as our award-winning, state-of-the-art athletic facility.
You'll Have Financial Support
We are proud to say that Wilmington College offers more financial aid than most large state institutions. Our financial aid advisors aim to make the process of applying for aid and funding your education as seamless as possible.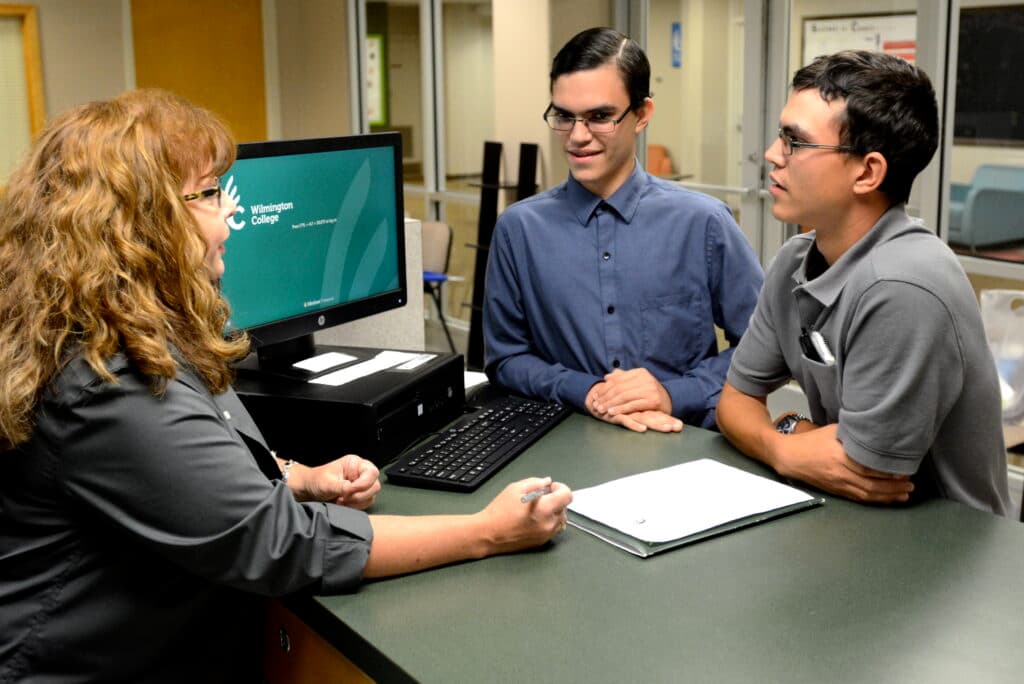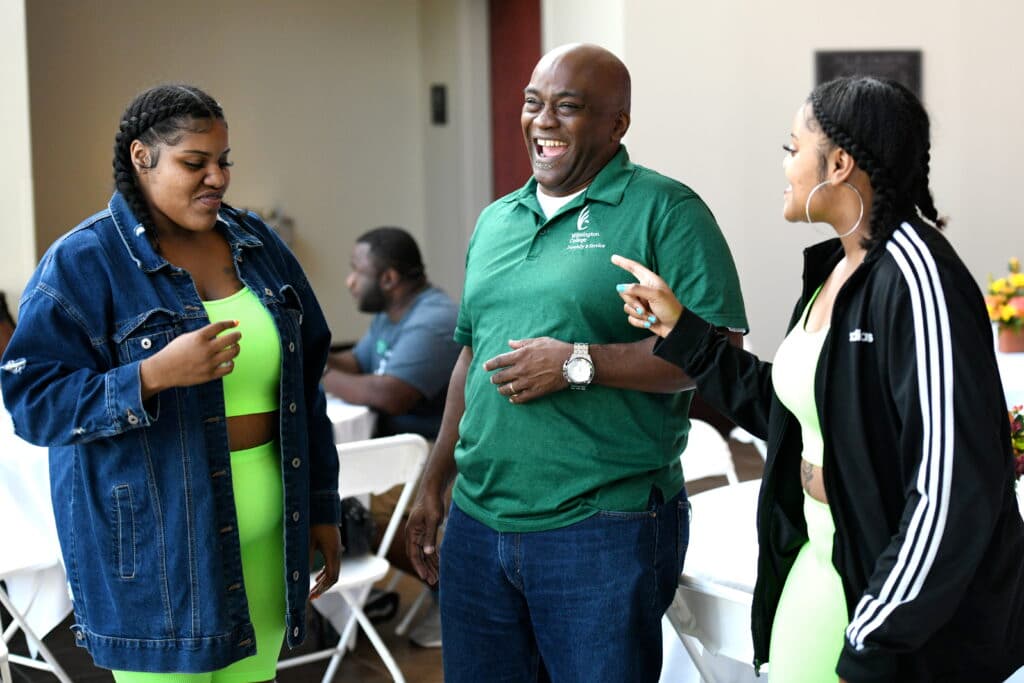 Alumni and Friends
As students, you were living and learning on campus for only several years, but as alumni, you're a part of us for life. It's important we stay connected because you represent our success.
Alumni living lives of service and success in careers ranging from NASA scientists and Broadway actors to soil science professionals and corporate entrepreneurs are proof. We believe our students can change the world.