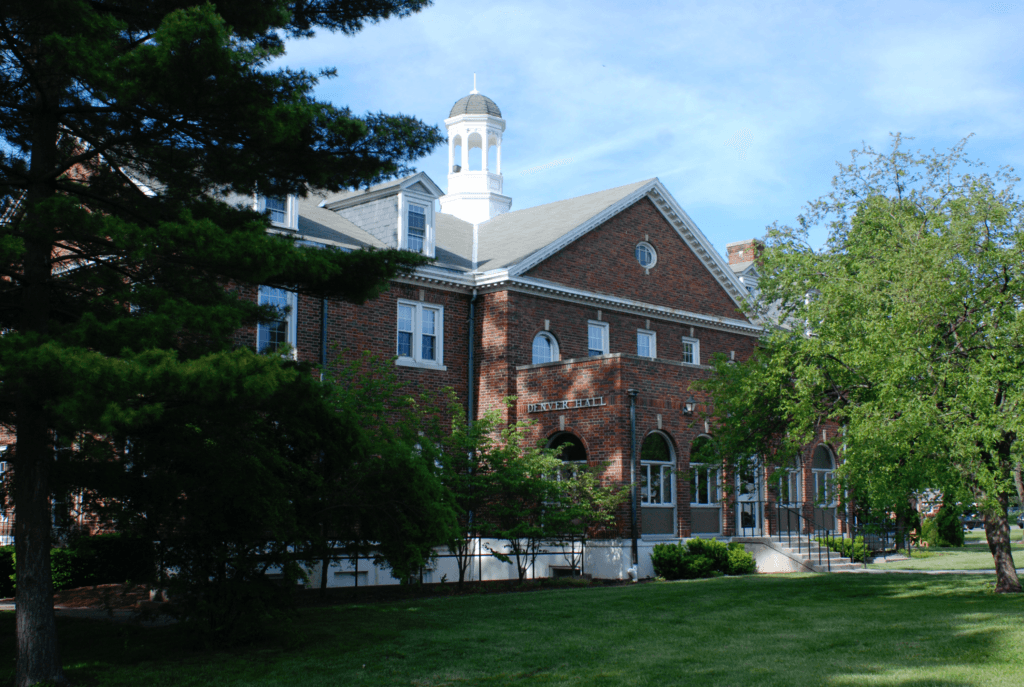 Residence Hall
History
Located on the northeast corner of campus at Fife Ave. and Quaker Way (formerly Ludovic St.), Kathryn Denver Memorial Hall features the beautiful colonial architecture with cupola enjoyed by many since it was erected n 1924. Wilmington residents U.S. Rep. Matthew Denver (D-Ohio) and his wife, Veda, wished to establish a memorial to their daughter, Kathryn, who was killed by a train while walking on a railroad trestle with a group of girls on a field trip west of Wilmington. They donated $65,000 for the construction of a residence hall. Other donors gave memorial gifts that furnished individual rooms in the dormitory. The campus dining hall was moved from Twin Ash in 1924 to the basement of Denver Hall, where the campus community enjoyed meals served family style until the erection of Pyle Center for Students in 1958. Denver remains a residence hall for upperclassmen. 
Housing Info
50 Coed Residents (alternating floors)

Laundry Facility

TV Lounge

Kitchen

Game Room

Vending Machines
Each student room is furnished with desks or study tables, chairs, beds, dressers, and wardrobe closets. Each student room also has telephone and basic cable TV hookups. Each floor has a shared, single-sex bathroom. Rooms range in size from 9' x 10' to 12' x 18'.