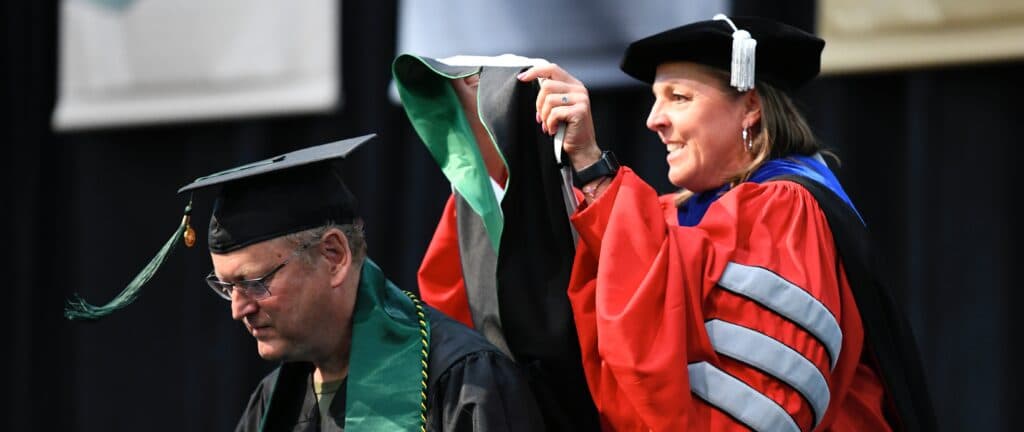 Tuition and Fees
Students offered admission to the MOL program will be required to make a $100, nonrefundable fee to secure a position in the MOL program. This fee will be applied toward a student's first semester tuition, if the student registers and enrolls at Wilmington College.
Tuition costs are as follows:
Tuition for 2022/2023: $625 per credit hour

Tuition for graduates of Wilmington College: $585 per credit hour
Scholarship Opportunities
Wilmington College offers Organizational Leadership students scholarships to keep tuition affordable. Be recognized for your academic successes and further your education without hurting your wallet.
Financial Aid Policy
Graduate students accepted into a degree program may apply for financial aid by contacting the Office of Student Financial Services in the Student One Stop Center in Pyle Student Center or by calling 937.382.6661, ext. 337. Financial aid is available only for seven years from the time the student begins the program and at which time program completion is required. Non-degree students are not eligible to apply for financial aid funds.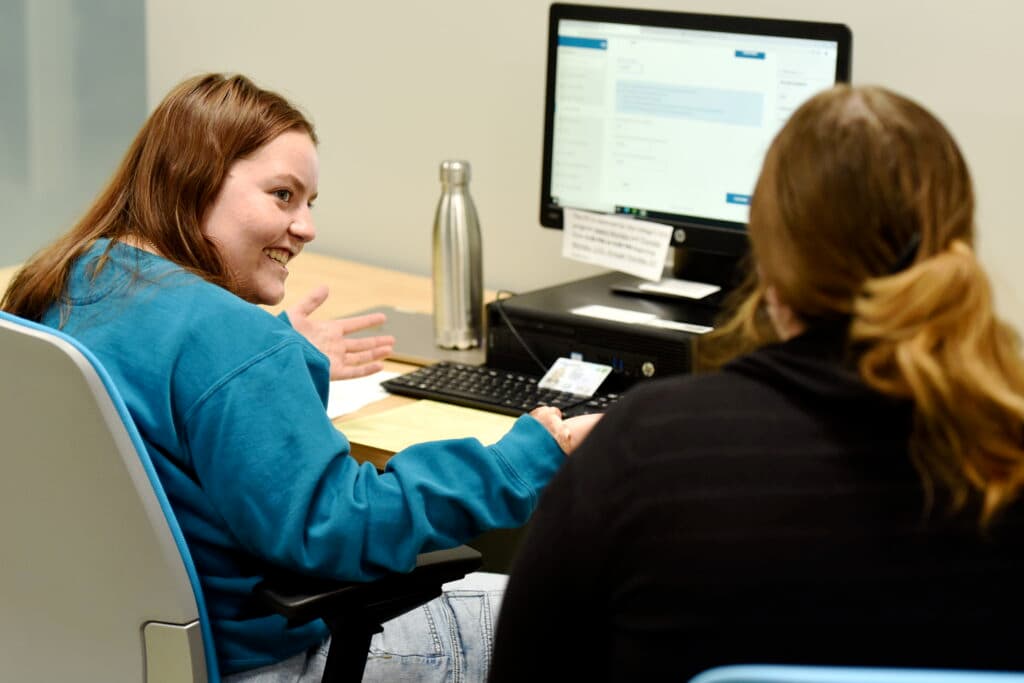 Technology Requirements
All MOL students will be expected to attend daily classes equipped with their own laptop computer for regular access to the Internet. Additionally, a home printer is recommended for use in printing materials required for daily classes.
Acceptable devices include:
Laptops or desktop computers that run Microsoft Windows or Apple macOS

Tablets running Windows if they meet technology requirements
Tuition Refund Policy
The following rules apply to tuition refunds for dropping a class:
Drop Period (one class meeting, first week of term): 100% refund
After Drop Period to 28 Days (four class meetings, fourth week of term): 50% refund
After 28 Days: NO REFUND
Students using financial aid who drop below their original number of registered hours or who withdraw completely should consult the Office of Student Financial Services at 937.382.6661, ext. 337 to inquire how the reduction of credit hours will affect their financial aid awards.
Students who are Title IV aid recipients will have refunds and repayments distributed as prescribed by federal regulations. The distribution of funds as follows:
Unsubsidized Federal Stafford Loan

Subsidized Federal Stafford Loan

Other student financial aid programs

Other federal, state, private or institutional sources of aid

The student
The amount of Title IV aid to be returned is equal to the total Title IV aid that was disbursed for the semester multiplied by the percentage of the term not attended. If a portion of a refund remains after returning funds to the appropriate program(s) from which the student received assistance or if the student owes a repayment of non institutional funds and if there are unpaid charges owed to Wilmington College, the College will automatically credit the student account with this remaining refund amount.
Examples of the refund policy are available to all prospective and currently enrolled students by contacting the Office of Student Financial Services.