The Center for Sport Sciences instantly became a signature facility on campus when it opened in August 2015. The CSS is home to WC's nationally prominent athletic training program and other sport sciences, and, with its 40-by-40-yard, indoor turf field and related athletics amenities, also accommodates training for essentially all of the College's 21 varsity sports teams, in addition to giving students additional options for co-curricular and recreational activities.
What makes the facility so functionally distinct is the presence of four commercial medical offices: Beacon Orthopaedics and Sports Medicine, Chiropractic Care of Cincinnati, CMH Regional Health System's imaging and sports medicine center, and Drayer Physical Therapy Institute. Now, athletic training, coaching, exercise science and sport management students can gain significant clinical experience without leaving campus.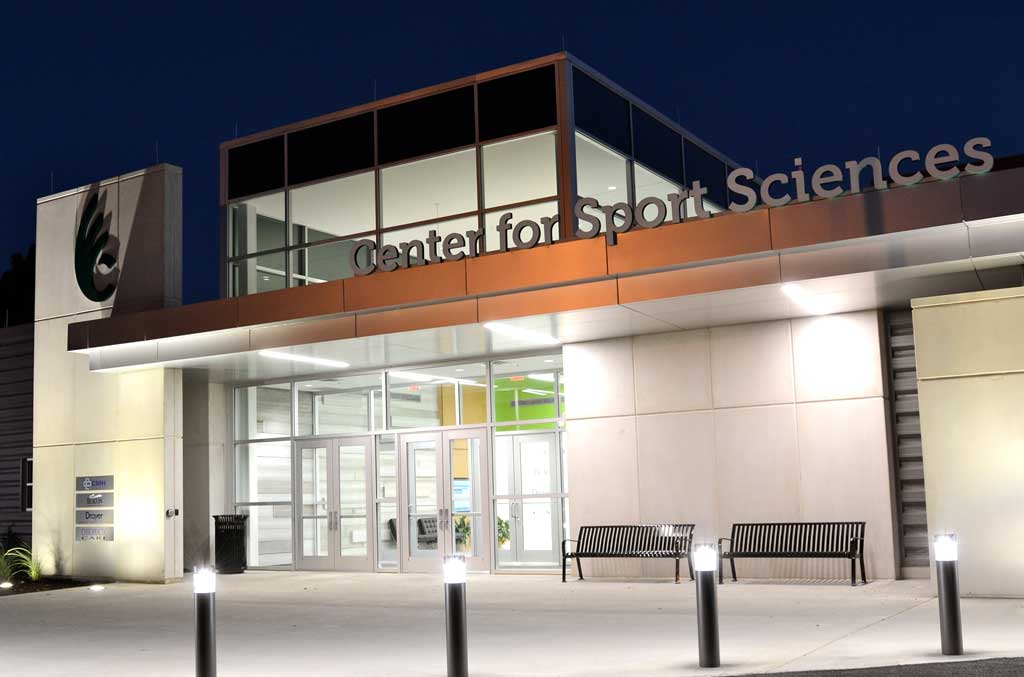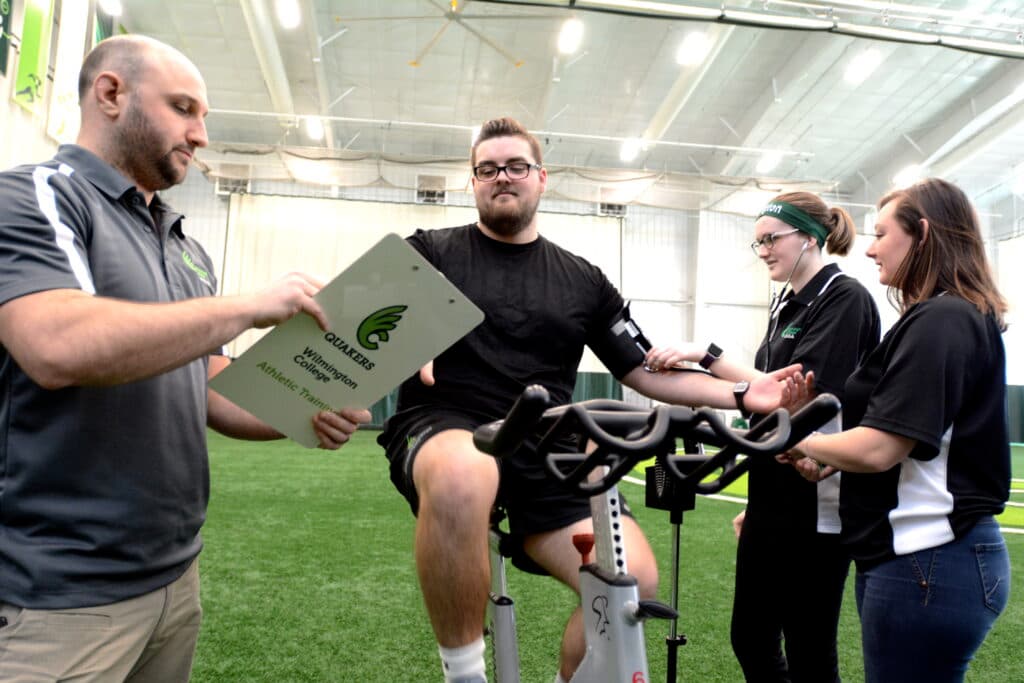 The Center for Sport Sciences won the 2016 Citation Award presented by American School and University magazine, which praised its design, functionality and aesthetics. The CSS took the top prize in the Sports Stadiums/Athletic Facilities category. Those accolades came on the heels of the CSS gracing the pages of Athletic Business Magazine's "Architectural Showcase" issue when it was selected as one of 61 state-of-the-art facilities in all of athletics for 2016.
Exercise Laboratory and Classroom Space
Our lab is set up to provide opportunities for students to gain hands-on experience with exercise and health related testing equipment. Laboratory testing procedures include activities related to cardiovascular fitness, anaerobic performance, strength, flexibility, speed, agility, and body composition. Students will have access to the equipment throughout the majority of the Exercise Science courses. Senior Exercise Science Thesis project, as well as independent research projects, can also be used as an opportunity to utilize the equipment and laboratory.
Our equipment includes:
PARVO Metabolic Cart with Lode Cycle Ergometer and Treadmill

Wingate Anaerobic Test with Monark Cycle Ergometer

Cycle Ergometers for Submaximal and Maximal Aerobic Testing

Blood Pressure Cuffs, Sphygmomanometers, Stethoscopes

Heart Rate Monitors

Pedometers/Accelerometers

Float Weigh Hydrostatic (Underwater) Weighing for Body Composition

Tendo Unit for Force and Power Analysis

Blood Analysis (Lactate, Glucose, Cholesterol)

Core Body Temperature Pills

Pulse – Oximeter for Heart Rate and Arterial Oxygen Saturation

Skinfold Calipers

Hand Dynamometers for Grip Strength Measurement

Sit – and – Reach Boxes to Measure Lower Back Flexibility
Recent Student-Led Research Highlights
Joshua Cyrus – The Effects of Per-cooling on Perceived Exertion and VO2max Utilization During Sub-maximal Exercise in Ambient, Temperature-Controlled Environments
Victor Falco – The Study of the Correlation of ROM and Strength Accumulation in the Barbell Squat
Location
720 Elm Street, Wilmington, OH 45177
Offices & Services