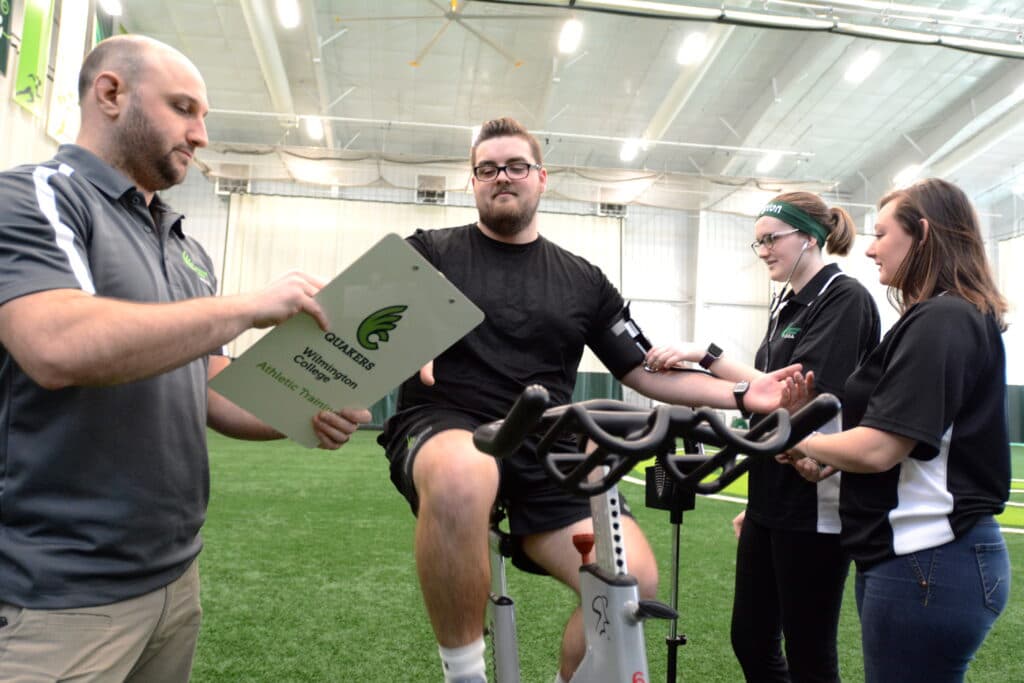 Exercise Science
Be an Advocate for Active Lives
Health and fitness constitute a major industry in the United States. As the newest major in our sport sciences area, Exercise Science is designed to prepare and train you for leadership positions within the fields of sports, recreation, physical fitness and allied health.
We offer both a major and minor in Exercise Science, with major concentrations in allied health, pre-athletic training and sport performance.
The allied health concentration is geared toward those seeking advanced degrees in such areas as physical therapy, physicians assistant and chiropractic medicine. The pre-athletic training concentration will prepare students to pursue a graduate degree in athletic training. The sport performance track features a mastery of skills in exercise programming. Required internships offer additional hands-on experience in the field.
When you major in our academically rigorous Exercise Science program, you will have the flexibility to combine your curriculum with our popular Coaching minor.
52-58
Credits to earn a Major
24
Credits to earn a Minor
86%
of students were employed six months post-graduation
(Fall 2021 Student Survey)
Curriculum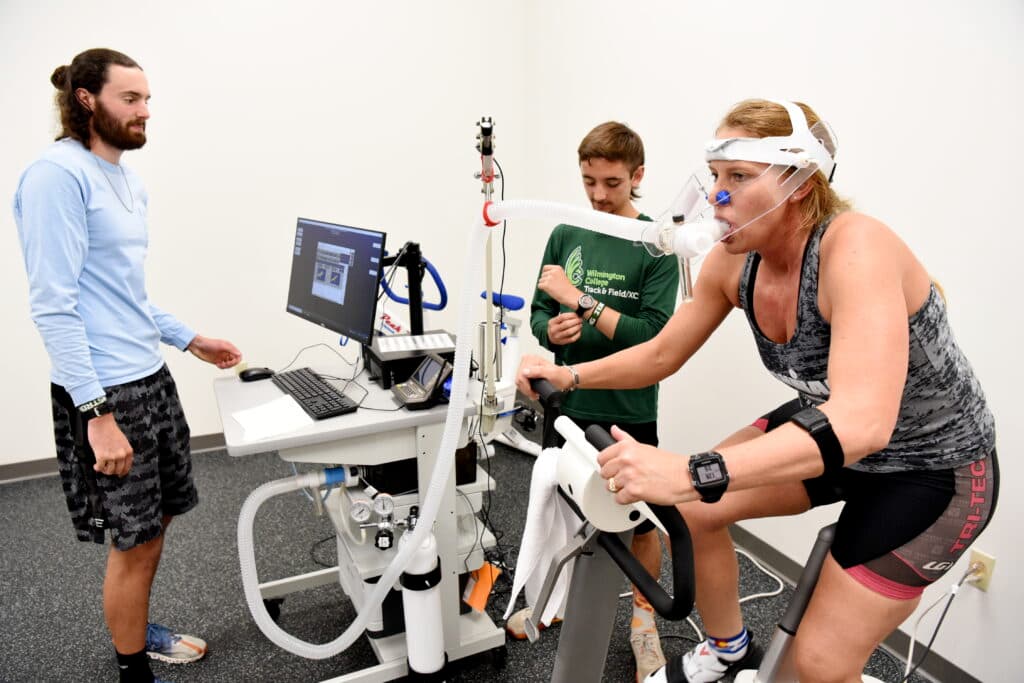 Exercise Science Major Common Core
The Exercise Science major's common core provides a multidisciplinary foundation that you will be able to build on with your chosen concentration. This curriculum includes field experiences that are built into the program so that you can apply theories, concepts and terminology into practical field experiences in Exercise Science. This combination of theory and practice will prepare you for professional success in the fitness or allied health industry.
Degree Requirements
Location: On campus

Credits: 56

Time to Complete: Four years
Core Curriculum
BI131 Human Nutrition

BI203 Human Biology

HS344 Human Anatomy

SM130 First Aid And CPR

XS130 Introduction To Exercise Science

XS232 Exercise Science Seminar: Professional Organizations and Development

XS285 Field Experience In Exercise Science

XS332 Exercise Science Seminar: Ethics

XS340 Kinesiology

HS345 Human Physiology

XS355 Physiology Of Exercise

XS365 Exercise Testing And Prescription

XS432 Exercise Science Seminar: Professional Best Practices

XS485 Field Experience In Exercise Science

XS496 Senior Exercise Science Thesis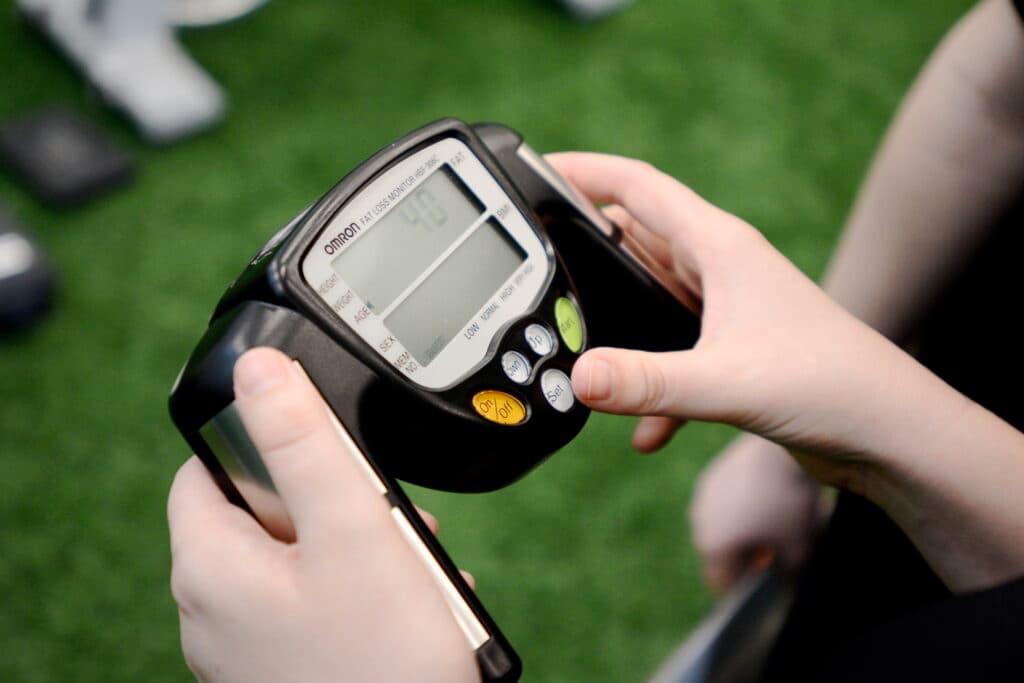 Exercise Science Minor
The Exercise Science program is designed to prepare students for entry-level positions in various health and fitness occupations or for graduate education in exercise science or other such pre-professional, health-related disciplines as athletic training, physical therapy, physician assistance or medicine.
Minor Requirements
Location: On campus

Credits: 24 hours

Time to Complete: Four years
Core Curriculum
BI203 Human Biology (4)

HS344 Human Anatomy (4)

XS130 Introduction to Exercise Science (2)

AT355 Physiology of Exercise (4)

XS365 Exercise Testing and Prescription (4)

+6 credits of your choice in related courses
Faculty Spotlight