Support Wilmington College with the simplicity of a monthly commitment.
Monthly Giving is a convenient way for you to show support for the institution you love. As a contributor, you make financial planning easier for us because we can count on your gift as a source of reliable monthly income. Your gift of $25, $50 or even $100 per month has an incredible impact at WC, because every dollar we raise ultimately helps support and advance our students and programs. Committing a monthly gift to Wilmington College allows you to support your favorite departments, activities and organizations in a reliable and convenient way. If you aren't sure which area you would like to donate to, we can determine where your gift is needed most. Consider signing up to give a monthly donation today!
FAQ
How Does Monthly Giving Work?
Monthly Giving allows donors to easily make their gift to the Wilmington Fund in regular monthly installments from a credit card or checking/savings account. As a contributor, you will no longer receive regular fundraising solicitations. Instead, your monthly contribution will be automatically transferred from your bank account or credit card to the Annual Fund, unless designated otherwise. At the end of each year, we provide a contribution summary for your records.
Why monthly giving?
Monthly contributions provide the College with an ongoing, reliable source of funding. Gifts made through this program reduce our administrative costs and allow more of each gift to be used immediately to support Wilmington College's top priorities. Monthly gifts are also the GREEN option because less paper and gasoline are used for mailings.
What are the benefits of being a Contributor?
Enrolling in the program means you won't have to worry about writing and sending a check, and the number of phone and mail reminders you receive from the College will decrease. If you choose to allow deductions to continue from year to year, you will be counted among WC most loyal and valued donors and be recognized for your participation in this program in the Annual Report of Gifts. Monthly Giving also allows you to make your yearly contribution at a leadership level because your gift is divided into manageable monthly increments.
HOW DO I BECOME A CONTRIBUTOR?
Online sign-ups save time and paper!
HOW MUCH DO I HAVE TO GIVE PER MONTH TO JOIN THE HONOR ROLL OF DONORS?
President's Club | $83.33 per month ($1,000 per year)
1870 Club | $155.83 per month ($1870 per year)
Wilmington Club | $208.33 per month ($2,500 per year)
Founders' Club | $416.66 per month ($5,000 per year)
Quaker Leaders' Club | $833.83 ($10,000 per year)
FEATURED SUSTAINER: CODY ARNETT, CLASS OF 2011
---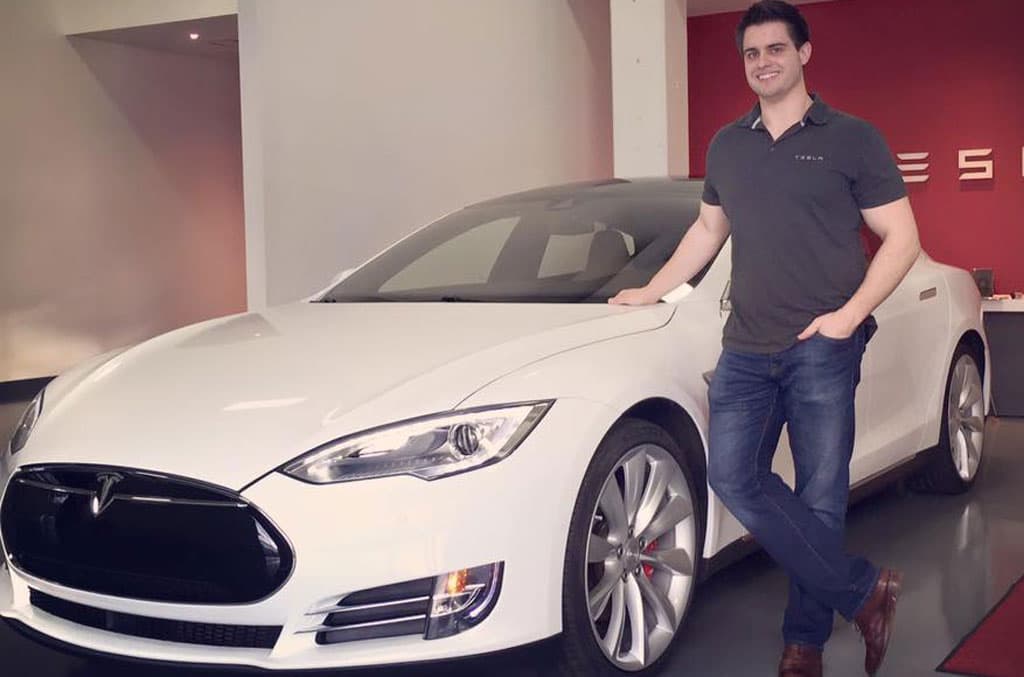 "Wilmington College was such a great environment for me to learn and grow. My professors inspired a true sense of stewardship for the environment, which drove my passion to work for a sustainable and innovative company like Tesla." Cody said. "I know when I give to Wilmington College, I help others have similar experiences. That means something to me and that is why I give monthly."
Cody Arnett, Class of 2011 and current Area Sales Manager for Tesla Motors in the Washington, DC area, is a sustaining donor.