As an Educational Value
Wilmington College is committed to achieving and sustaining diversity. It seeks to create a campus culture of inclusion and a learning environment that supports educating students who will work, live and serve in a diverse nation and world. This diversity statement is consistent with and expands upon the words in the College's mission statement that invoke the historic Quaker commitment to social justice and respect for all persons, and that express a desire to provide educational opportunities of high quality to students with varying needs, abilities and backgrounds. Moreover, this statement is the foundation for all diversity initiatives undertaken at Wilmington College. It defines diversity, delineates the College's diversity goals and describes its benefits. The College's Diversity Statement was reviewed and approved in spring 2002 by the Board of Trustees, as well as by groups representing students, faculty, staff and administration.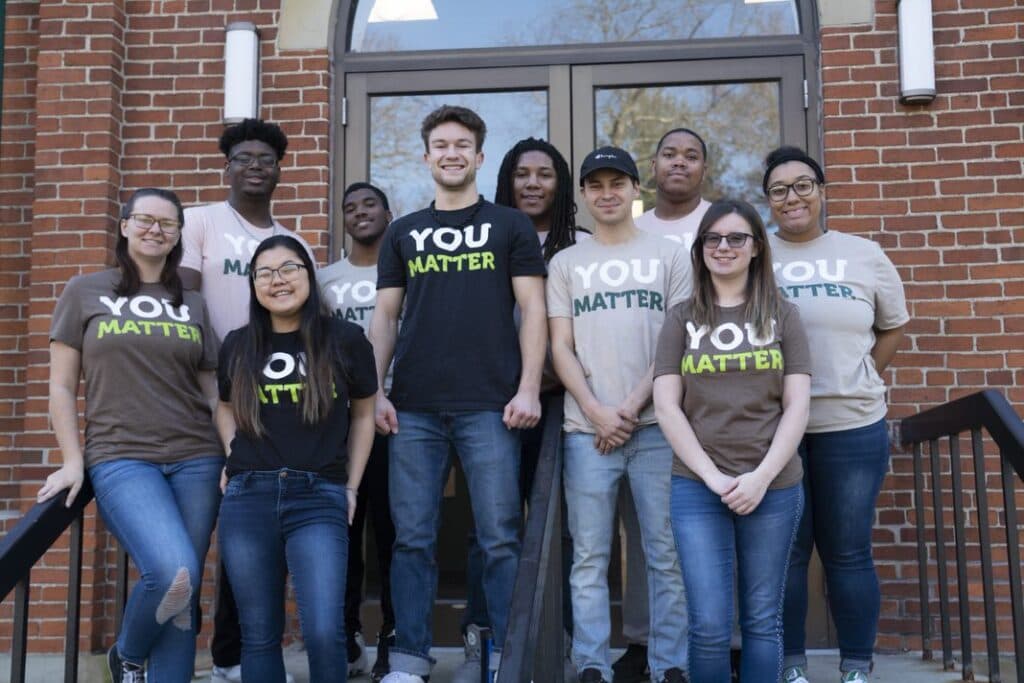 The term diversity has many meanings. While the term is used to refer to differences, the College intends for diversity to be an inclusive term. Its emphasis at the College is inclusion related to racial and ethnic background, religion, gender, sexual orientation, age, disability and economic status. Wilmington College aspires to become more diverse and to extend the benefits of diversity to all members of the campus community.
The following goals foster increased commitment and align resources to increase diversity and realize more fully the benefits of diversity at Wilmington College:
Create a supportive environment for all who work and learn at Wilmington College and build a campus community that respects the inherent dignity of all persons, discourages bigotry and strives to learn from differences in people, ideas and opinions.

Recruit and retain individuals who will contribute to making Wilmington College a diverse community.

Include within the curriculum and co-curricular programs of study and activities that explore the experiences, perspectives and contributions of various cultures, groups and individuals, and prepare students to work, live and lead in a multicultural world.
In pursuit of these goals, Wilmington College will enhance and deepen the benefits of diversity for its campus community, especially for its students. The College recognizes that diversity:
Enriches the educational and work experience by providing all members of the campus community with the opportunity to learn from individuals who differ from them.

Promotes personal growth and a healthy society by challenging stereotyped preconceptions and helping students learn to communicate effectively with people from varied backgrounds.

Strengthens communities and the workplace by preparing students for citizenship in an increasingly complex, pluralistic society, and by fostering mutual respect and teamwork.

Enhances the country's economic competitiveness by effectively developing and using the talents of all citizens.