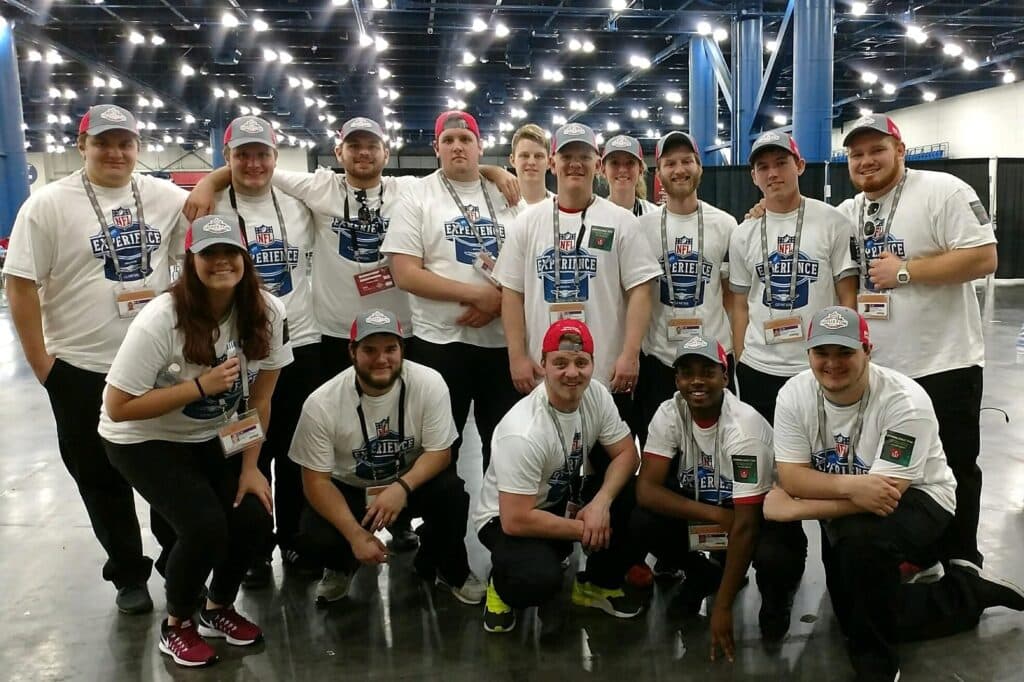 Sport Management
Sport Management is a four-year program of study designed to prepare students for employment in wellness, sport and sports-related enterprises. Students enrolled in the major focus on business skills such as financial management, marketing and legal questions associated with the field, as well as a solid foundation of philosophy, principles and objectives of the sport and wellness industry. The major requires an internship experience that serves to complement classroom learning and provide valuable on-the-job experience in the sports industry. The field experience will provide an opportunity to apply theories, concepts and terminology to a practical experience in the field of sport management. Off-site positions in professional sports, intercollegiate sports, health and fitness clubs, arenas and stadiums, sport marketing and management firms, and other sport entities should be used to fulfill this requirement. Students are required to complete satisfactory work under the direct supervision of a qualified professional. The internship is directed and evaluated by a faculty member with the supervision of an on-site professional. The mission of the Wilmington College Sport Management program is to provide students with a practical learning environment, rich in educational and hands-on experiences, focused on developing wide-ranging leadership and technical skills that are relevant to the diverse careers in the sport management industry.
56
Credits to earn a Major
21
Credits to earn a Minor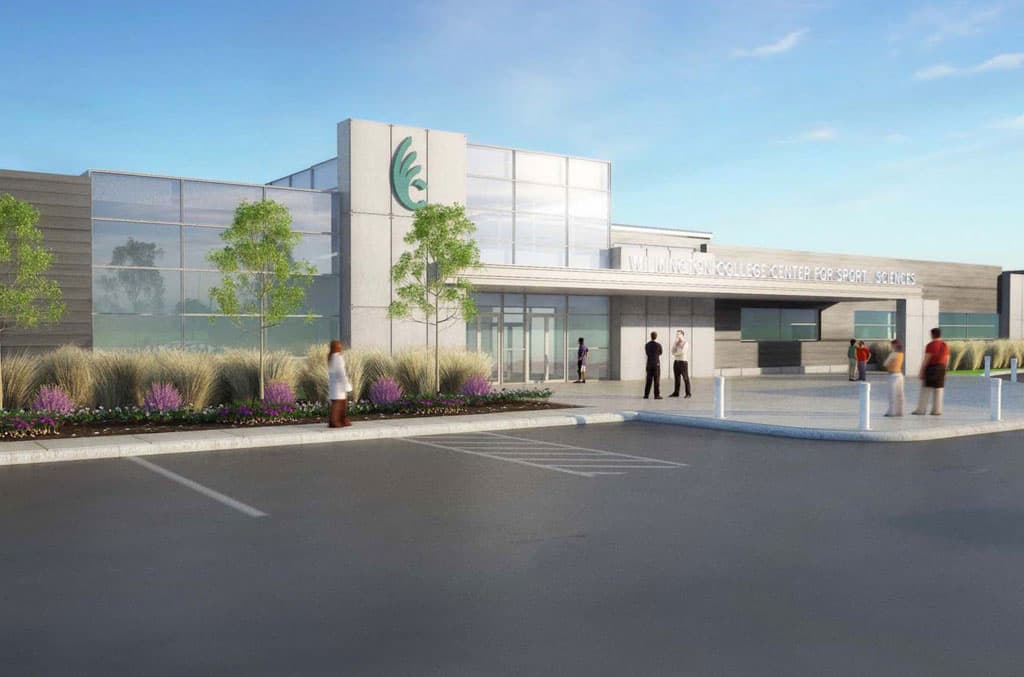 Sport Management Highlights
Hands-on learning experiences constitute the hallmark of our program. Complementing the theory taught in the classroom, opportunities abound for learning by doing. Students run all phases of the annual "Hermann Madness" event ushering in basketball season, along working at high-profile events such as the Music City Bowl in Nashville, the past two NCAA College Football Playoff National Championship and the prior three Super Bowls. Other hands-on experiences include the NCAA Women's Final Four, the Flying Pig Marathon, the Queen Bee Marathon, ProCamps, Flyin' to the Hoop basketball classic and a special needs camp called Recreation Unlimited.
In 2015, our Sport Management program was ranked number one by Best Small Colleges in its Sport Management Degree Guide. Wilmington College has been named as one of "The 10 Best Institutions for Careers in Sports and Athletics in 2018" by The Knowledge Review. Schools.com ranked Wilmington College's sport management program in the top 10 for the 2018-2019 academic year.
In 2020, the Commission on Sport Management Accreditation (COSMA) awarded Wilmington College's Sport Management program the maximum seven-year accreditation through February 2027. The entity is a specialized accrediting body whose designated purpose is to promote and recognize excellence in sport management education worldwide at colleges and universities.
COSMA based its decision for full accreditation on Wilmington College satisfying the criteria of outcome assessment, strategic planning, curriculum, faculty, scholarly/professional activities, resources, internal/external relationships and educational innovation.
Wilmington College's program is one of only four in Ohio to have earned such certification of approval and is among only 54 COSMA-accredited programs in the United States — that's only about 10 percent of all institutions that offer sport management in the country.
Graduates have secured jobs with such major professional teams as the Cincinnati Bengals, Columbus Crew, Kentucky Motor Speedway, Cincinnati Reds, Atlanta Hawks, Milwaukee Bucks, Miami Heat, and the Dayton Dragons.Graduates have secured intercollegiate careers at the University of Dayton, University of Mount Union, Ohio State University, Presbyterian College and University of Nevada-Reno.
Curriculum
AC235 Financial Accounting For Managers

EC130 Principles of Economics I: Microeconomics

EC131 Principles of Economics II: Macroeconomics

SM230 Introduction To Sport Management

SM233 Sport Finance and Sales

SM235 Sport Marketing

SM237 Digital Sport Media And Communications

SM240 Introduction To Esports Management

SM333 Moral And Ethical Reasoning In Sport

SM385 Strategic Sport Management Practicum

SM430 Facility And Event Management

SM440 Leadership In Sport

SM445 Legal Aspects and Governance of Sport