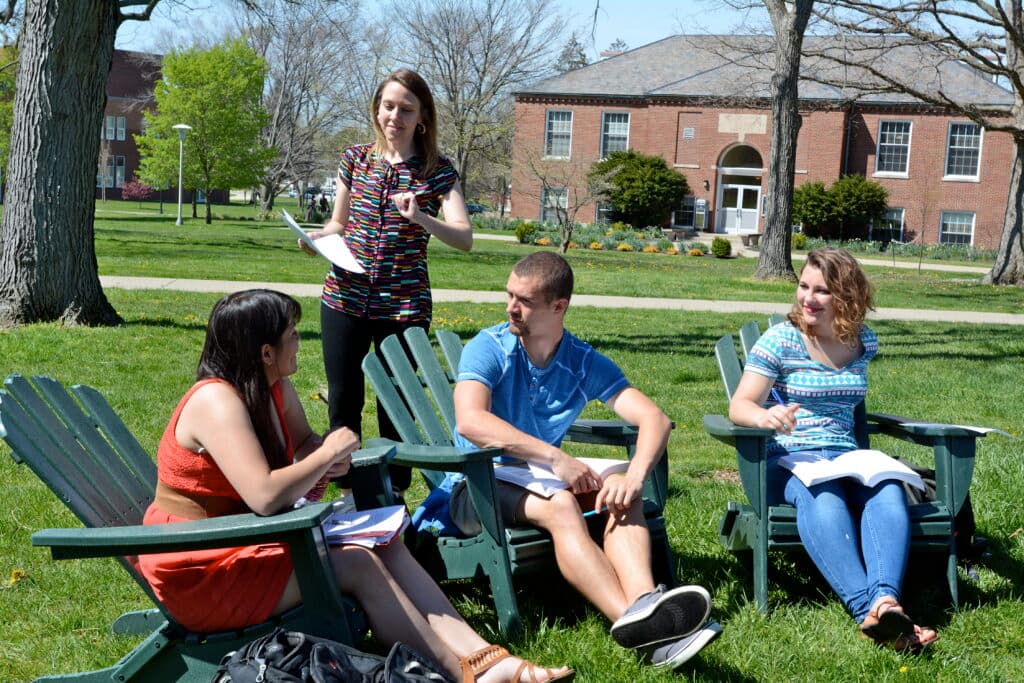 Psychology
Psychology is the scientific study of the brain and behavior. Psychology majors examine human behavior, experiences and the functioning of the mind in relation to heredity, development, personality and social functions. The psychology major is designed to give students the academic foundation for success in graduate study and for applied areas of psychology such as social work, counseling, education, business and human services.
44
Credits to earn a Major
28
Credits to earn a Minor
From Major Mag:
Wilmington College's mission is woven into the structure of the Psychology major. Our focus is to provide a liberal arts education through the academic and applied study of the human mind and behavior. Your study of psychology supports a liberal arts perspective through an examination of the whole person: the intellectual, emotional, physical and spiritual aspects.
Our faculty members strive to connect with each student and to inspire your passion for learning and service. Courses within this major explore issues in social justice and encourage students to use science to seek truth. The expression of ideas is strongly encouraged in a supportive and respectful learning environment. You will be challenged to think critically through discussion, assignments and presentations. The course requirements for the Psychology major are also designed to support a double major or a minor in other social sciences, such as Criminal Justice and Social Work.
The psychology major prepares students for a variety of post-undergraduate opportunities including advanced degree programs and, ultimately, careers in the field. Our department's emphasis on student research projects and capstone seminar projects will help hone your critical thinking and use of science to uncover the facts. This, coupled with either career mentoring or assistance through the graduate school application process by our academic advisers and our Career Resource Center, will help set you on the next steps of your journey.
Curriculum
PY130 Introduction To Psychology

PY231 Developmental Psychology

PY233 Careers In Psychology

PY235 Ethical And Social Responsibility In Psychology

PY336 Social Psychology

PY433 Abnormal Psychology

PY496 Capstone In Psychology

SS380 Research Methods And Statistics In The Social Sciences I
Faculty Spotlight