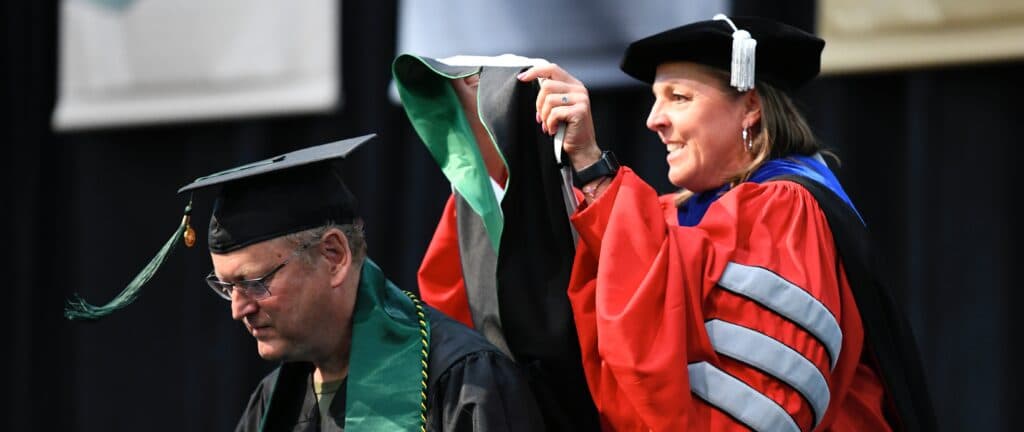 Application Process
Ready to get started?
Use the steps below to submit your application for Wilmington College's Organizational Leadership master's program.
Remember: Your application is a great place to showcase your personal, academic and professional achievements and demonstrate why you would be a good fit for this program.
Need help with your application?
Our admission team is here for you every step of the way. Feel free to contact Tim Burgoyne, Program Director for Graduate Programs, by e-mail or by phone at 937.481.2446.
Application Requirements
Program Specific
Specific requirements for consideration for admission to the MOL-OT program include:
Evidence of a completed bachelor's degree in any area.

A cumulative 3.0 undergraduate GPA (on a 4.0 scale) is preferred.
NOTE: Standardized tests, such as the GMAT, are not required.
Required Documents
Applicants must submit the following documents to complete the application process.
A one-page statement introducing yourself and describing how the Master of Organizational Leadership Program fits into your personal and professional goals.

A current personal resume that includes your work history.
Please provide our mailing address (listed below) to be submitted directly to us on your behalf.
Official Academic Transcripts. Request your official transcripts from all prior colleges, universities, and postsecondary institutions and programs, including the bachelor's degree granting institution, to be forwarded directly to the WC Online office.

Two (2) letters of reference from individuals who can support your application for admission.
PLEASE NOTE: Individuals who submit completed applications, and who are considered potential candidates, may be invited to an interview with the MOL Director and faculty to determine final admission to the program.
All necessary documents, including academic records, and proof of English language proficiency (for International Students), must be received before an admission decision can be made.
The Wilmington College MOL Admissions Committee conducts a comprehensive and individualized review of each candidate's credentials. Please send questions to moladmissions@wilmington.edu.
Where do I submit the supplemental required documents?
Except for official transcripts, admission documents can be emailed to moladmissions@wilmington.edu or mailed to the WC Online address. Official transcripts must be mailed directly to the Wilmington Online office, or if they are e-transcripts, they can be e-mailed to brenda.kraner@wilmington.edu.
Our Mailing Address
WC Online
Graduate Program
181 Main Building
3520 Central Parkway
Cincinnati, OH 45223
Have E-Transcripts?
Submit Your Materials
Additional Requirements for International Students
Admission to Wilmington College is open to international students demonstrating high academic ability. The MOL Admission Committee will act upon the application when all admission documents, including those listed here, have been received.
Undergraduate Degree Equivalency. Foreign transcripts must be evaluated by one of the following to determine U.S. degree and/or course equivalency:

Foreign Credentials Service of America
World Education Services (WES)
NOTE: You are responsible for the fees incurred by the degree and/or course evaluation.
Evidence of English Fluency. If your native language is not English and you do not have a degree from a regionally accredited U.S. college or university, you must have a minimum score on one of the following exams:
TOEFL, IBT = 80

IELTS = 6.5

ELS = Level 112
Financial Evidence of Support must be provided to obtain an I-20. Before an I-20 form will be issued, students must make satisfactory arrangements for the payment of the first year's expenses. This can be either the I-134 (Affidavit of Support) or a certified bank statement on letterhead with the dollar amount equal to one year's tuition, fees, etc.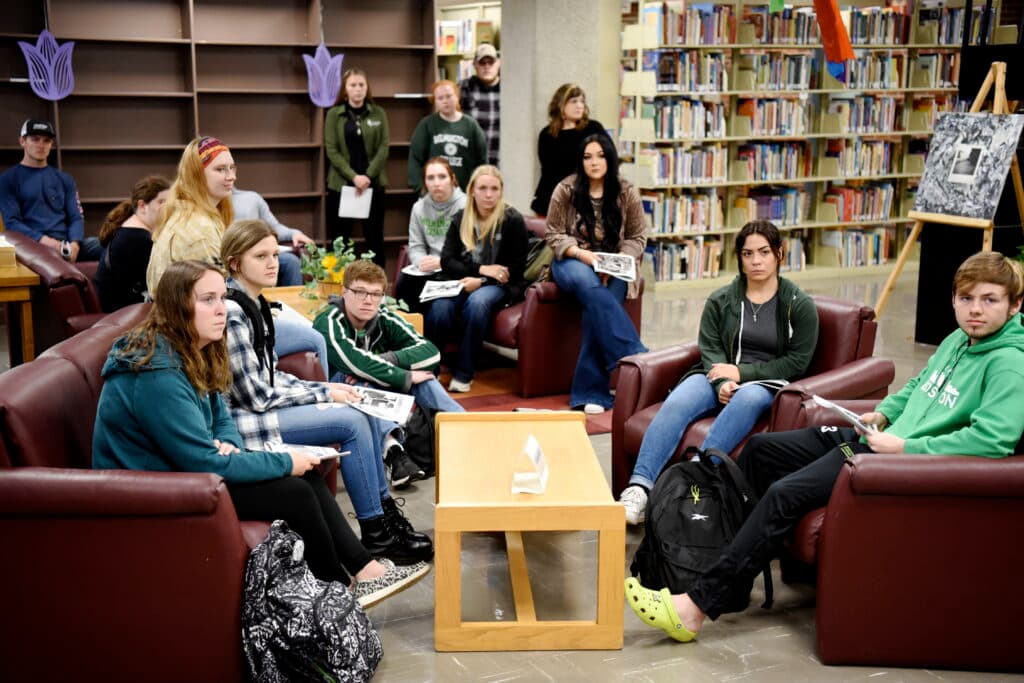 Important Dates
Application Deadline: None. This program uses a rolling admission approach.
Program Begins: August of each year
Application Tips
Your application to Wilmington College should capture the best of who you are. Use some of these tips for gathering information that shows the Office of Admission all you have to offer as a student and a professional.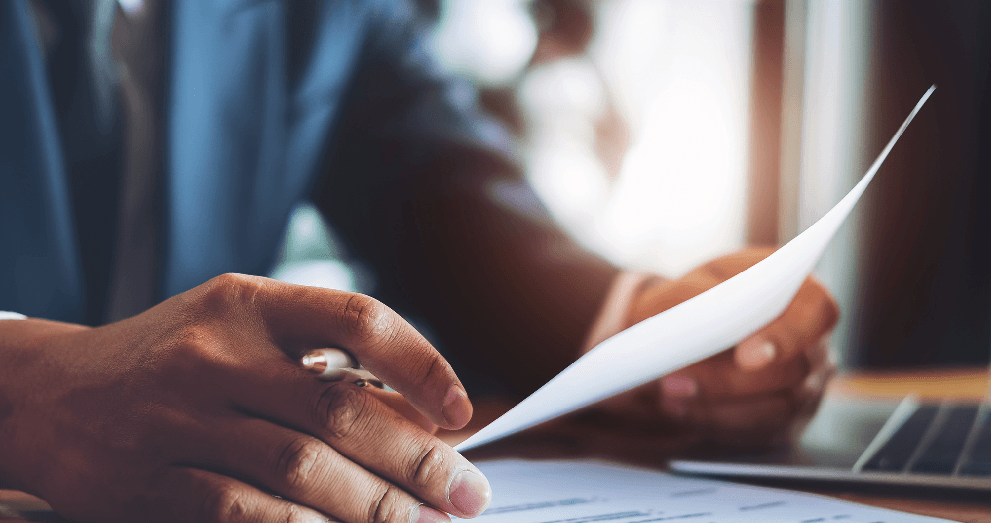 Resume
Your resume should outline your academic and professional experiences, including prior schools attended and work positions. Be sure to include any relevant skills, accomplishments or leadership experience.
Need help with your resume? Get in touch with WC's Career Services and they will review your resume before you submit it.
Reference Letters
You should provide two letters of reference. One reference should address your leadership abilities and commitment to goals, and the other should be from a current or previous employer. If you graduated within the past five years from college, you can submit one reference from a faculty member or advisor/mentor.
Your reference letters should showcase evidence of your professional growth and leadership potential — examples of this can include:
Workplace advancement

Project management experience

Volunteer commitment and experience

Significant college engagement or leadership experience