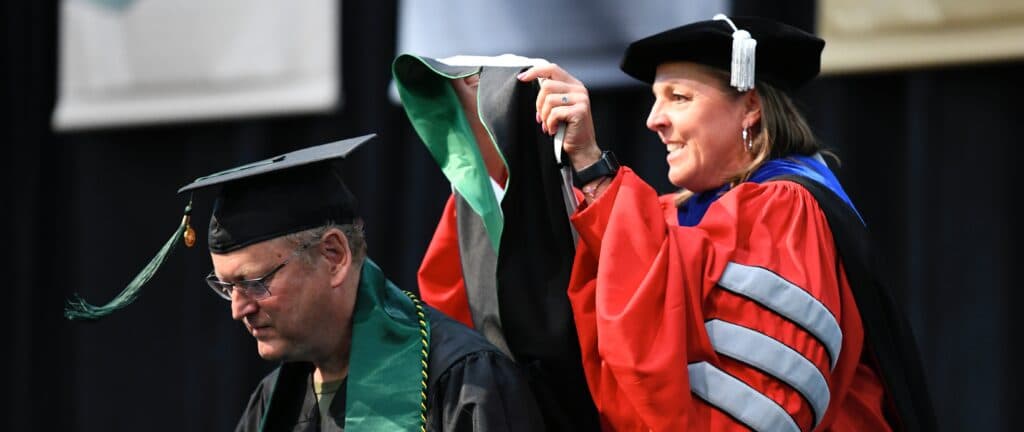 Organizational Leadership
Lead with Experience
Move today's complex organizations forward with the leadership skills needed to make them succeed. Wilmington College's Master of Organizational Leadership program with a Track in Organizational Transformation (MOL-OT) will prepare you for the next step in your career with valuable leadership experience and expertise. The program's in-depth coursework focuses on enhancing key leadership qualities such as observational, analytical, communication and problem-solving skills.
Because many graduate students often juggle many responsibilities while furthering their education, the MOL-OT program is designed with your needs in mind. Coursework is offered ENTIRELY online and can be completed on either a full-time (in four consecutive semesters) or part-time basis.
Even if you are completing this program on a full-time basis, you will be meeting online only one night a week, allowing you time for the things most important to you. Join the program and learn from professors and collaborate with students from wherever you are located.
100% Offered Online
2
Years to Complete
*Full-Time basis
$625
Per Credit Hour
$469 for returning WC graduates
Curriculum
The MOL curriculum includes a common core of courses as well as courses for the Organizational Transformation track. These core courses are designed to give you an in-depth understanding of organizations and business practices at the graduate level. Coursework for the OT track will build on the core curriculum as well as increase your self-awareness and build your capacity for empathy, compassion and ethical action in your profession.
Common Core (15 Semester Hours)
OL530 Economics and Finance (3)

OL531 Social Responsibility (3)

OL532 Organizational Behavior (3)

OL540 Legal Aspects of Governance (3)

OL541 Process Improvement, Planning and Execution (3)
Organizational Transformation Track (18 Semester Hours)
OL630 Business Ethics and Diversity (3)

OL640 Arbitration, Negotiation and Mediation (3)

OL641 Conflict Management: Theory (3)

OL642 Conflict Management: Tools (3)

OL695 Immersive Learning Experience (6)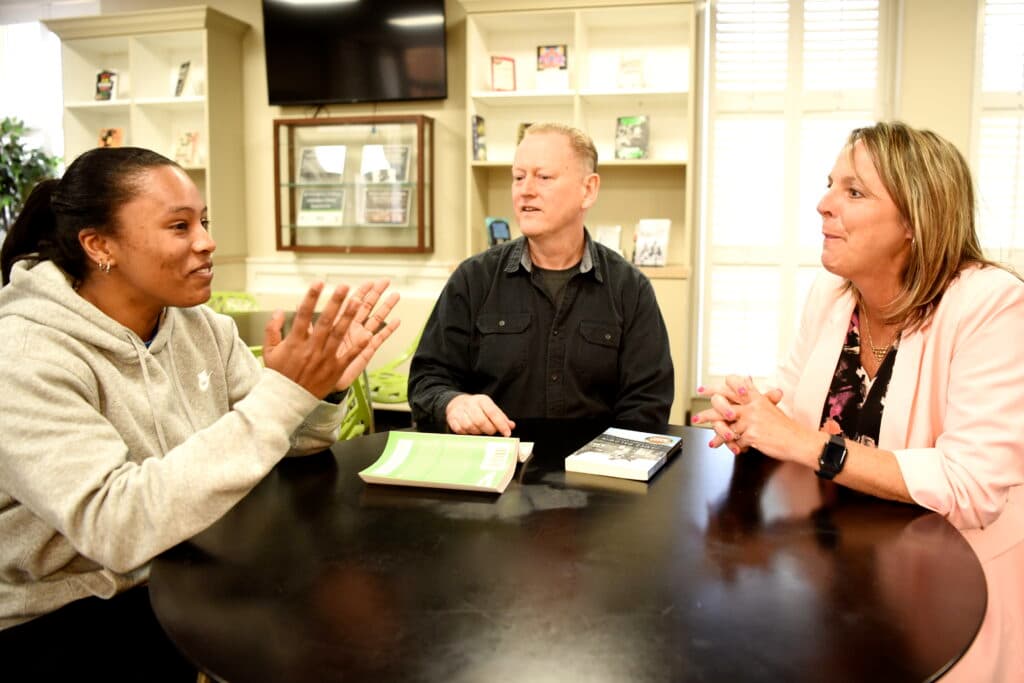 Immersive Learning Experience
The Immersive Learning Experience is the cornerstone of the MOL-OT program. You are expected to engage with a social organization throughout four semesters in the program and contribute your expertise in developing plans that will assist the organization. Social justice organizations can include the external projects of for-profit companies engaged in and supporting community improvement or service projects, and any nonprofit that provides support for individuals or groups of individuals in overcoming obstacles in life. Given the intensity of the experience, you will become involved with a social justice organization as soon as you begin the program.
What Can I Do with a Degree in Organizational Leadership?
Transform yourself into a skilled, research-experienced, interpersonally oriented and self-aware leader and navigate complex organizations of all types. With your graduate degree, you can expect to assume increasingly influential roles in the development and improvement of your communities and workplaces.
Organizational Development Manager

Human Resources Manager

Training & Development Manager

Social & Community Services Manager

Public Relations & Fundraising Managers
Organizational development managers are responsible for helping companies improve the efficiency and effectiveness of their internal organizational systems. These professionals may examine current policies and practices, identify problem areas, create strategies to improve employee work performance, train upper management to implement new methods of work, and perform other related duties.