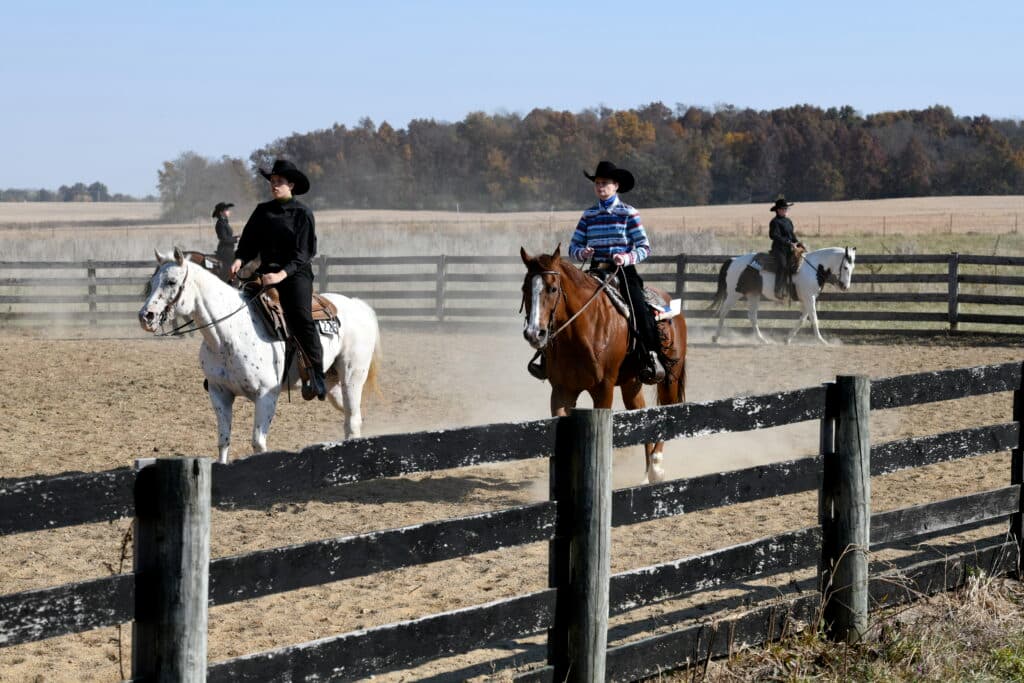 Equine Studies (Minor)
This minor can be paired with any number of majors to help prepare you for such positions in the equine industry as management, reproduction, sales and marketing, or nutrition.
Program Outcomes
Graduates of the program are prepared for careers in equine event management, equine nutrition, farm and ranch management, and owning/managing and equine-related business. Students are encourage to participate in internships to explore a variety of career paths while enrolled in the Equine Business Management Program at Wilmington College.
24
Credits to earn a Minor
60
Acres Adjacent To Campus
Current Curriculum
EQ130 Introduction To Equine Studies

EQ136 Introduction To The Horse Industry

EQ138 Basic Horse Handling I

EQ240 Equine Health Management

EQ363 Equine Marketing
Faculty Spotlight