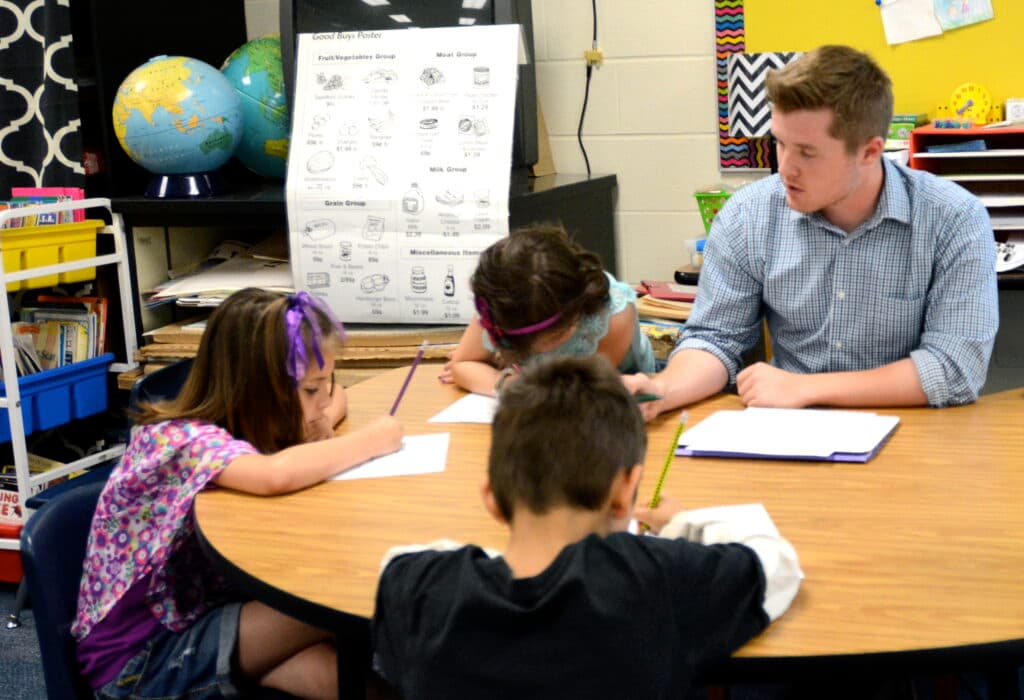 Education
There's never been a better or more important time to be a teacher or pursue a career in allied industries such as childcare, private education, mental health, higher education or community/social services. You will have an opportunity to make a difference in the lives of children, youth and young adults who need positive and culturally responsive role models now more than ever.
As part of our Teacher Education Licensure Program, you will be immediately immersed in the teaching profession, with field experiences your first year as a Wilmington College student. By the time you complete your program of study, you will have engaged in a minimum of 175 hours of hands-on learning experiences in a variety of P-12 classrooms, in addition to 15 weeks of full-time student teaching. You will gain not only a thorough knowledge of the content area(s) you will teach, but also an in-depth view of teaching and learning that maximizes positive student outcomes.
Integral to the Education Department's mission is the concept of preparing "reflective practitioners for peaceful schools." We believe that peaceful classroom practices, such as positive discipline, conflict resolution, and engaging in critical self-reflection, result in educators who are more culturally competent and in increased student engagement.
Wilmington College students choosing to study education can obtain Teacher Education Licensure(s) or a non-license degree in Education Studies.
175
Hours of hands-on learning experiences in a variety of P-12 classrooms
86%
Respondents stated that they were employed six months post-graduation from Wilmington College.
(Fall 2021 Student Survey
15 Weeks
Full-time student teaching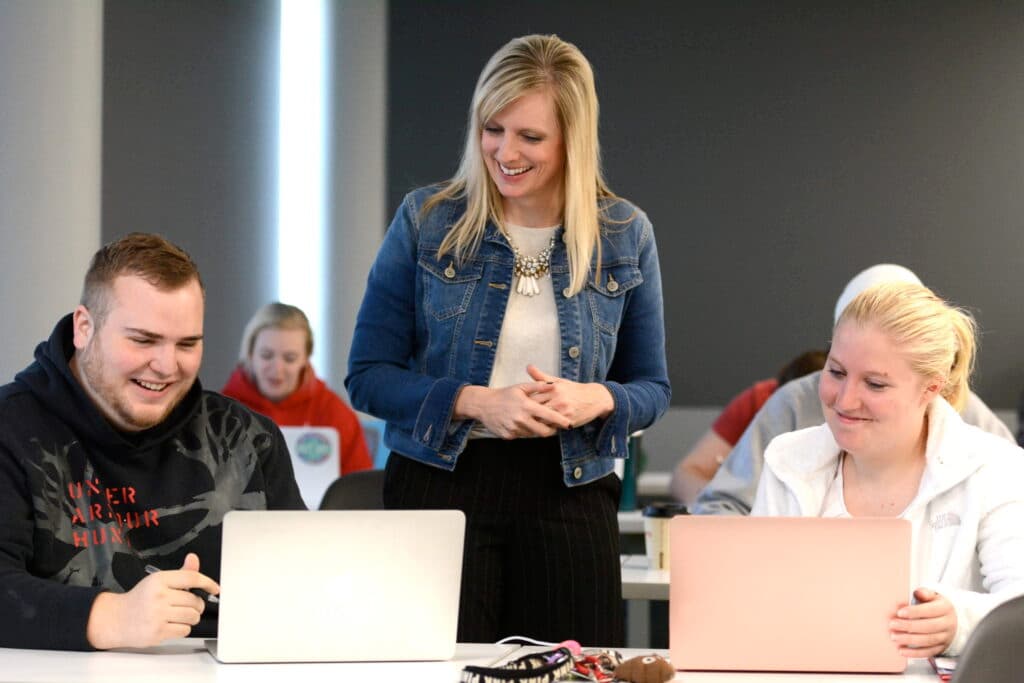 Student Teaching
Get out of the college classroom and run your own! All of our education students who pursue licensing serve as student-teachers in local P-12 schools. You'll get the chance to observe and shadow licensed education professionals, and once you're ready, lead the class yourself. You'll build special relationships with students who will remember your impact for the rest of their lives.
Curriculum
ED130 Foundations Of Education

ED230 Human Development And Learning Theory

ED270 Internship

ED331 Foundations Of Literacy

ED360 Survey Of Inclusion Philosophy And Strategies

ED470 Internship

SE230 Introduction To Exceptionalities
Faculty Spotlight