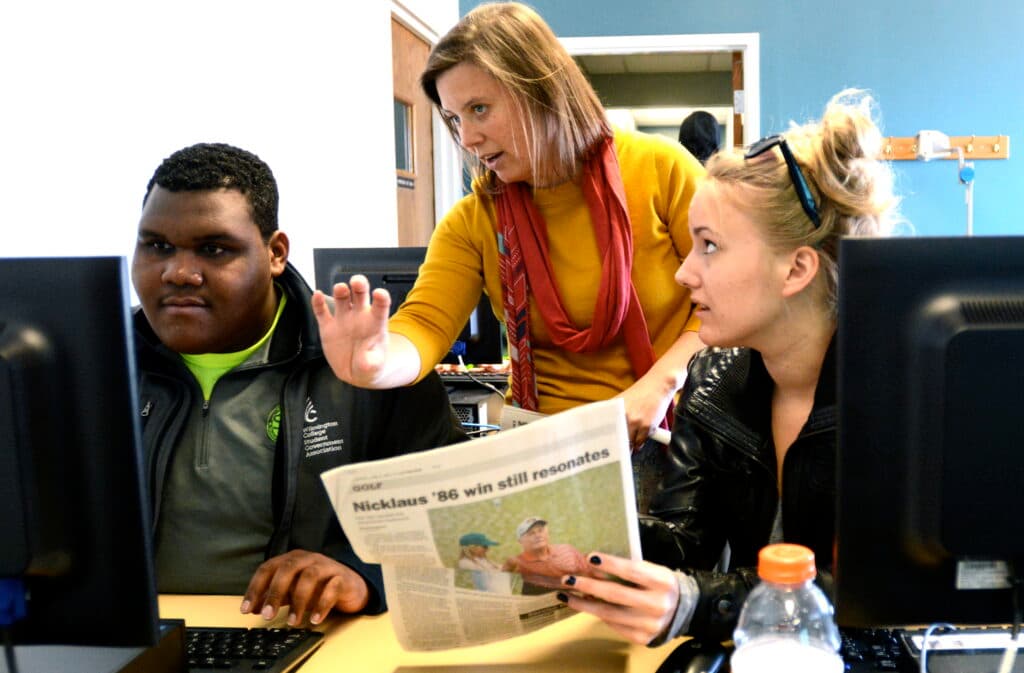 Communication Arts
Changes during the last 25 years in the way we communicate rival any similar period in human history. As a student in our program, you will be prepared for careers in what is nothing short of a global communication revolution.
You will have opportunities to hone your creative and practical skills through work on the campus' traditional and web-based publications, internships tailored to your interests, student-managed events, social media campaigns and audiovisual production. We even offer you free-reign in a studio with facilities designed for you to create what most interests you beyond your class assignments: 3-D printing, video production, photography and much more. As a result, you will be able to develop a significant portfolio of materials to demonstrate your gained skills and work experience to potential employers.
46
Credits to earn a major
24
Credits to earn a minor
Exclusive access to dedicated media labs and equipment
Faculty Spotlight
Our faculty will share with you the theories and philosophies that drive media and you will observe the way the world communicates through various media channels. You will develop creative and critical thinking skills to practice communication arts in the field, lab or studio — all under the guidance of our uniquely experienced faculty and other experts, and ultimately on your own.
Real-world Learning Opportunities
Student Media: The Witness & TheQuake Wilmington College Radio
Would you like to host your own radio show or write about current events for an audience of over 1,000 people? Our Communication Arts program is host to The Quake College Radio and The Witness, Wilmington College's student newspaper. Students, faculty and staff provide all programming for The Quake, hosting shows such as Quaker Chords, Rebels on Radio, Good Vibes and The Leppards. Learn more and tune in at www.wilmingtonquakeradio.com. Similarly, The Witness is fully written, edited and produced by our talented students who take on the hot topics of campus.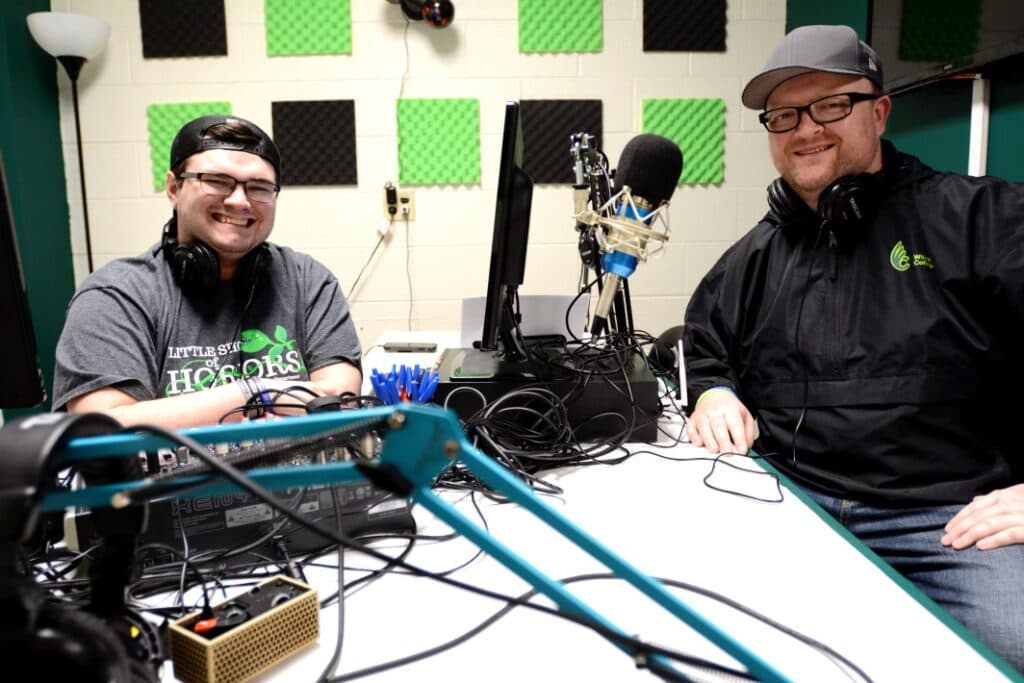 Curriculum
CA131 MASS MEDIA IN A GLOBAL SOCIETY

CA185 MEDIA PRACTICUM

CA230 BASIC PHOTOGRAPHY

CA233 COMMUNICATION THEORY AND CONCEPT

CA234 PUBLIC SPEAKING

CA241 BASIC WEB DESIGN

CA330 COPYWRITING AND COPY EDITING

CA332 FOUNDATIONS OF DIGITAL DESIGN

CA336 BROADCAST MEDIA

CA337 ADVANCED PHOTOGRAPHY

CA350 TOPICS IN COMMUNICATION ARTS

CA363 PUBLIC AND MEDIA RELATIONS

CA364 SOCIAL MEDIA MANAGEMENT

CA365 ADVANCED DIGITAL JOURNALISM

CA385 MEDIA PRACTICUM

CA470 INTERNSHIP

CA495 SENIOR STUDIO