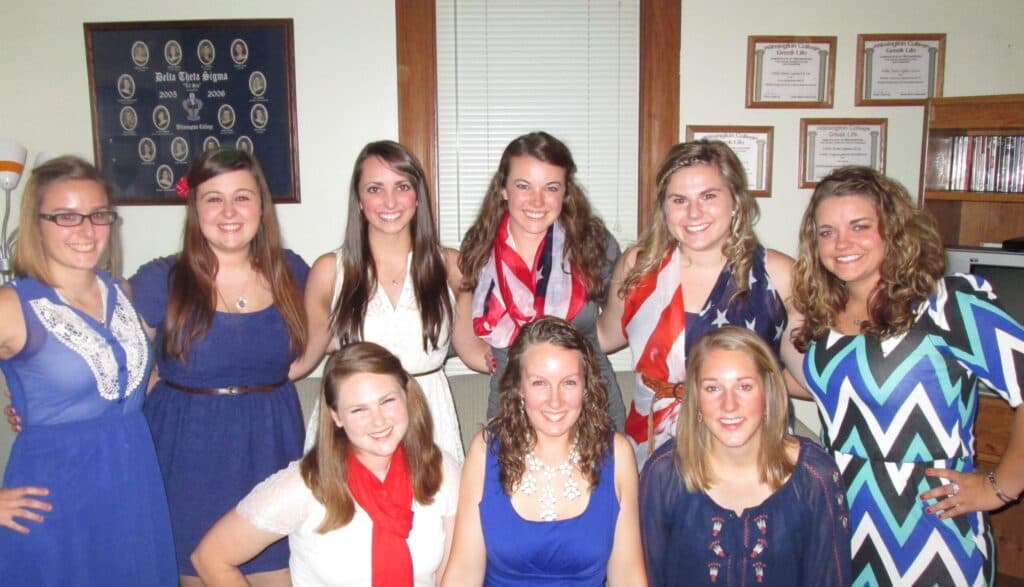 Gamma Beta Eta Lil Sis was organized in the winter of 1984 and recognized as a student organization on campus in the fall of 1986. The main objectives of our chapter are to develop a strong bond of sisterhood, fellowship, and scholarship, while promoting a professional image of agriculture throughout the Wilmington College campus and community.
We participate in numerous community service activities, such as Relay for Life, Cardboard Village, and Adopt-A-Highway. Each year, our organization also sponsors Cincinnati Children's Hospital through philanthropy. We help our brother fraternity, Delta Theta Sigma, with their annual lamb, hog, and cattle shows. Other activities that take place with our brothers include Thanksgiving and Christmas dinner, and spring formal.
Although we are an agriculturally based organization, we have members with a wide range of majors including communications, business, and education. Other organizations our members participate in on campus are Aggies and Collegiate 4-H, Agronomy Club, Delta Tau Alpha Agricultural Honor Society, and Order of Omega.
Our meetings are held weekly, and we proudly wear our colors of Corn Gold and National Blue.
Executive Members
President: Savannah Cool
Vice President: Adelyn Stalder
Secretary: Emma Wright
Treasurer: Bryanna Warner
Pledge Mistress: Morgan McFarland
Advisor: Jenny Tower