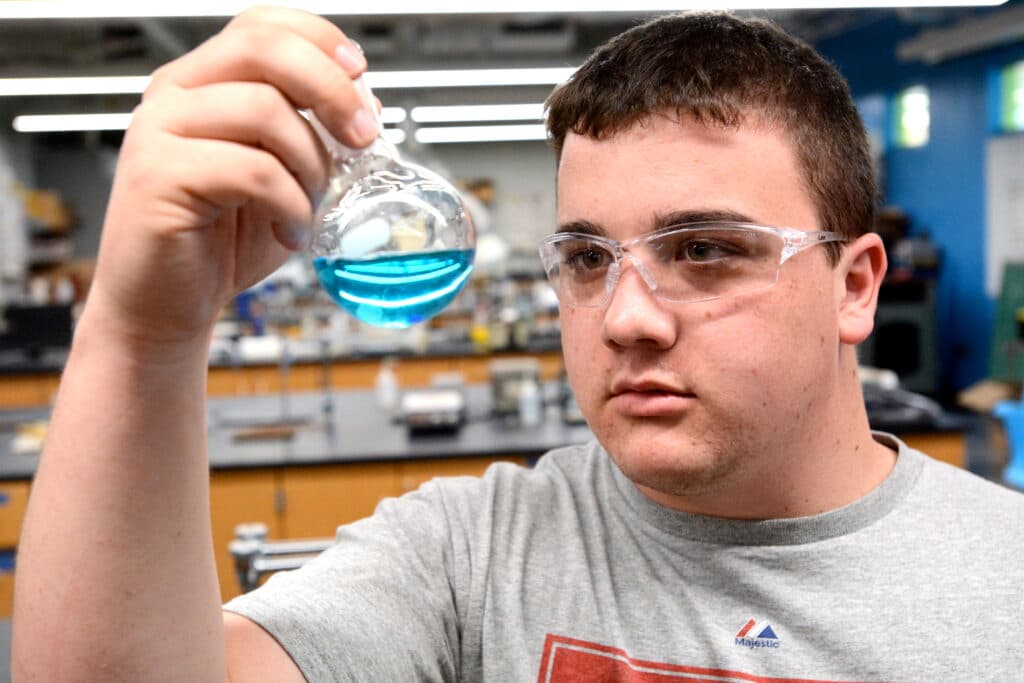 Chemistry (Minor)
Since science and technology are driving forces in today's world, persons proficient in these areas are poised for success. A major or minor in chemistry from Wilmington College provides you with the knowledge and, equally importantly, the practical skills required for embarking upon graduate studies and entering the workforce.
Required research not only increases your experience in particular subject areas but also helps you develop confidence and foster an ability to teach others. Our students regularly present their original research at national, regional, and local chemistry meetings, such as those sponsored by the American Chemical Society
Unlike at many other institutions, you will learn to work independently in open labs under the guidance of a faculty of Ph.Ds. As early as your freshman year, you will use modern, sophisticated instrumentation. Indeed, many employers and graduate school faculty marvel at the impressive level of the hands-on experience with which WC students graduate.
Chemistry students learn to discover chemical concepts by practicing experimental investigative procedures. Students acquire problem solving skills involving laboratory manipulation, critical observation, and mathematical analysis. They also develop writing, math and speaking skills.
86%
of respondents stated that they were employed six months post-graduation from Wilmington College.
(Fall 2021 Student Survey)
24
Credits to earn a Minor
Faculty Spotlight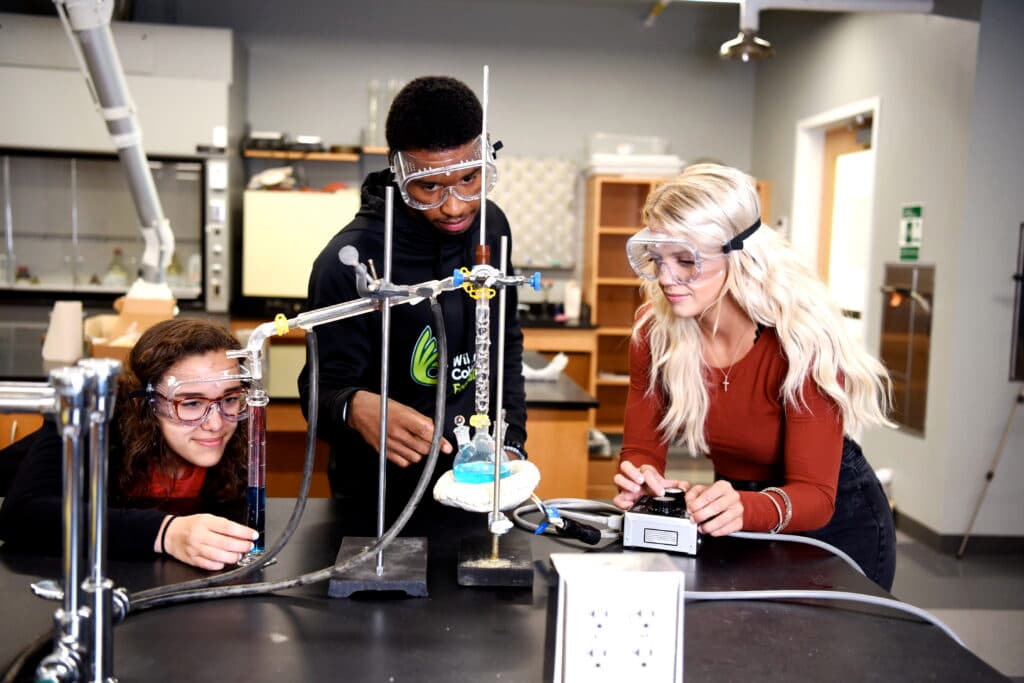 Real World Learning Opportunity
Science Thursdays
Wilmington College students and faculty members bring the exciting world of science up close and personal for students in the local Harvest of Gold program for those in kindergarten through fifth grade.
Annual Student Research Forum
Student research projects span across academic disciplines.
NSLS Speakers
Live streamed events with leaders, celebrities and best-selling authors are scheduled six times per year and available on-demand.
Intern with a local lab that's researching drugs to combat the opioid epidemic
Curriculum
CH230 Principles Of Chemistry I

CH231 Principles Of Chemistry II

CH330 Organic Chemistry I

CH31 Organic Chemistry II